The Best PPC Podcasts
Below we have identified the very best podcasts that discuss both Google Ads and PPC in general. When we say "the best Google Ads podcasts," we don't mean to say that any other podcasts outside of our listicle are not worth listening to. We just think the ones below happen to be the highest quality!
Moreover, choosing the best PPC podcast out of all of the fantastic podcasts out there is rather difficult—nearly impossible, in fact. So, our list of the best podcasts to follow is not sorted according to any kind of order.
If, however, you're having a tough time learning Google Ads through one of the podcasts we listed below, we suggest taking a look at the best Google Ads courses as these show you the ropes of Google advertising from the ground up! Or if you prefer watching videos rather than signing up to a whole, you might be interested in the best YouTube channels to learn Google Ads from.
Some of these courses also offer certificates of completion after finishing. However, did you know that there are official and professional accreditations given out by Google themselves? Picking up any one of these can be a great addition to your resume! If you're wondering which Google Ads certification is best for your marketing needs, we're here to help.
Finally, if you have already taken a course and you simply want to learn more about Google Ads, we also suggest checking out best Google Ads forums as they contain hidden insights that you'd be surprised to find. Some of the forums even have their own guides and mini-courses!
1. The Paid Search Podcast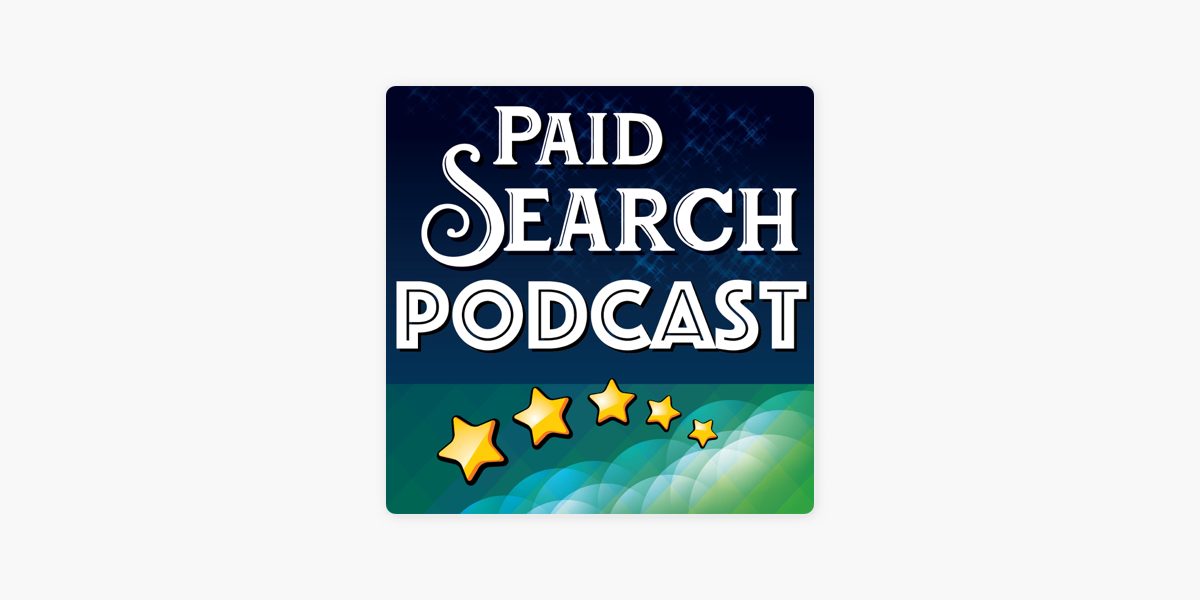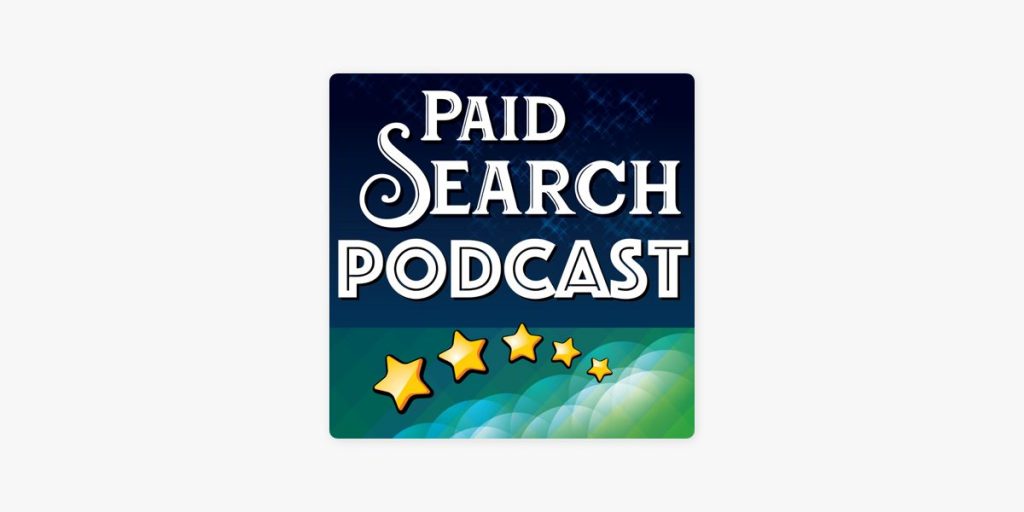 The first podcast on our list was an extremely obvious choice to go with, and that's The Paid Search Podcast, hosted by Google Ads Expert and Premier Google Ads Partner Chris Schaeffer.
This is a weekly podcast that is mainly focused on discussing Google Ads, but it also touches upon other aspects of PPC. The main aim of this podcast is providing listeners with advice on how to maximize the value they get from their Google Ads budget when advertising their business.
The paid advertising topics covered on The Paid Search Podcast is rather vast, ranging from the very basics to expert-level insights. Thus, this is a podcast that's great both for learning how to use Google Ads as well as how to improve your PPC strategies.
No matter if you're a freelance PPCer, a business owner looking to boost revenue through paid ads, or a full-time online marketing employee, this podcast will provide you with plenty of value just the same.
2. Google Ads Strategy with Kyle Sulerud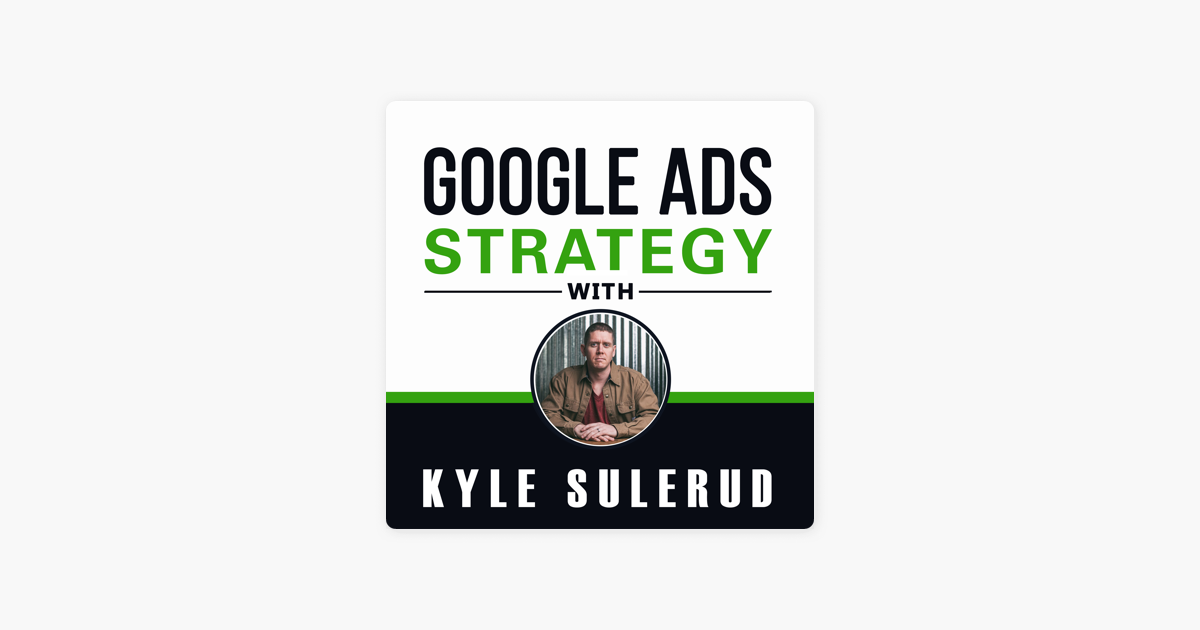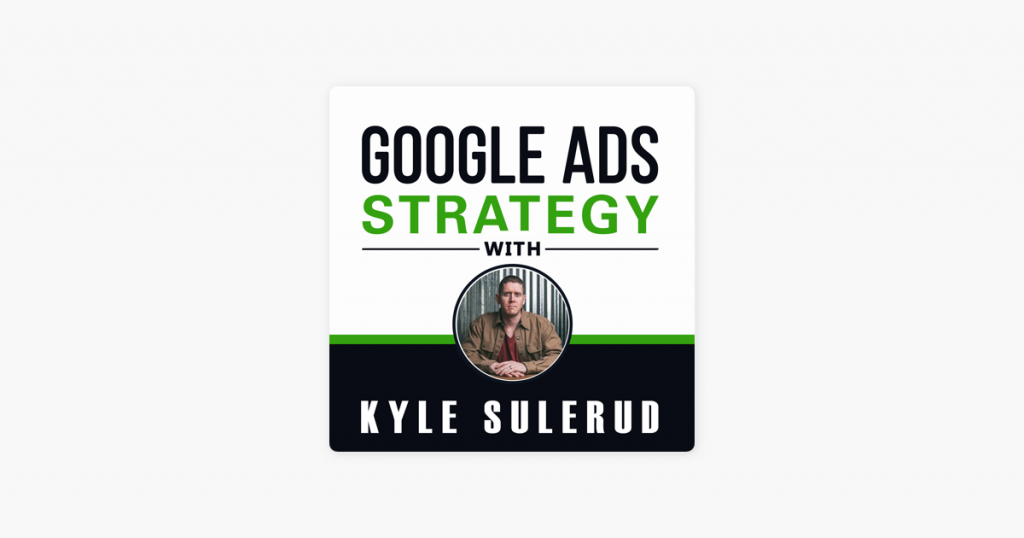 Next up on our list is the Google Ads Strategy with Kyle Sulerud podcast. This is a podcast that primarily deals with Google Ads and YouTube Ads, so if you're also running paid advertising on YouTube, then this podcast is ideal for you!
The unique aspect of this podcast is that instead of simply picking topics to speak about "at random", Kyle takes on questions from his audience and creates a podcast episode about the questions he has received. That way, the podcast can be a little more "personal" as uses actively help create the podcast while having their questions answered!
The only downside to this podcast is that it seems that Kyle is no longer as active as he was before, with his last podcast episode released in 2021. However, the episodes that are still up as teeming with value, so they're worth listening to just the same.
3. Google Ads Mastery Sessions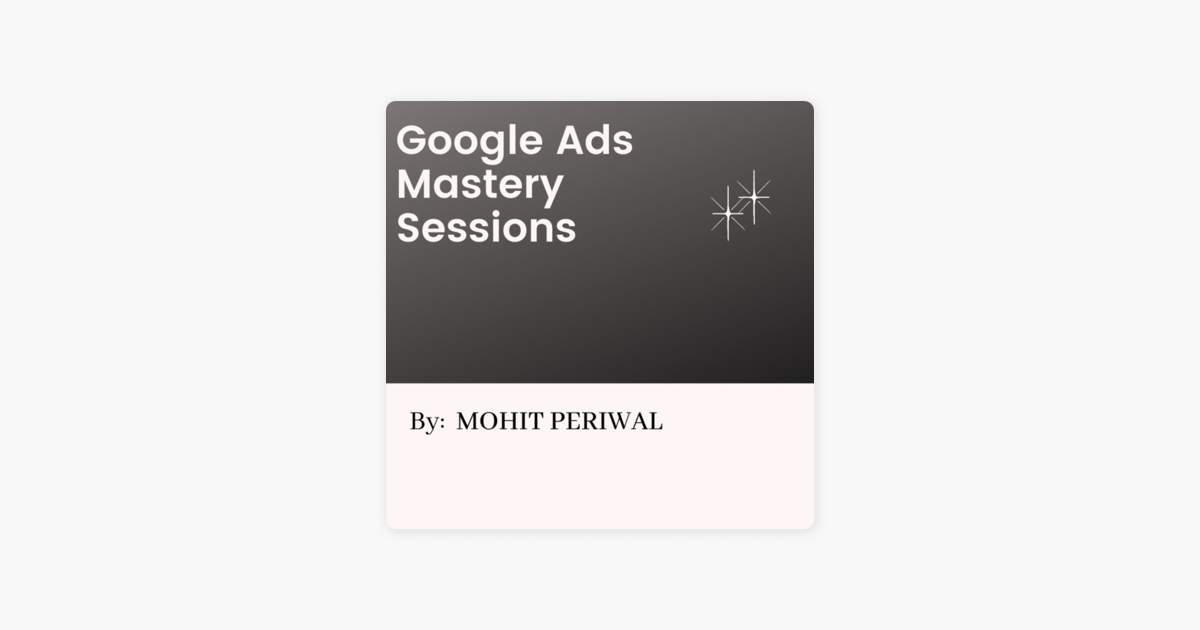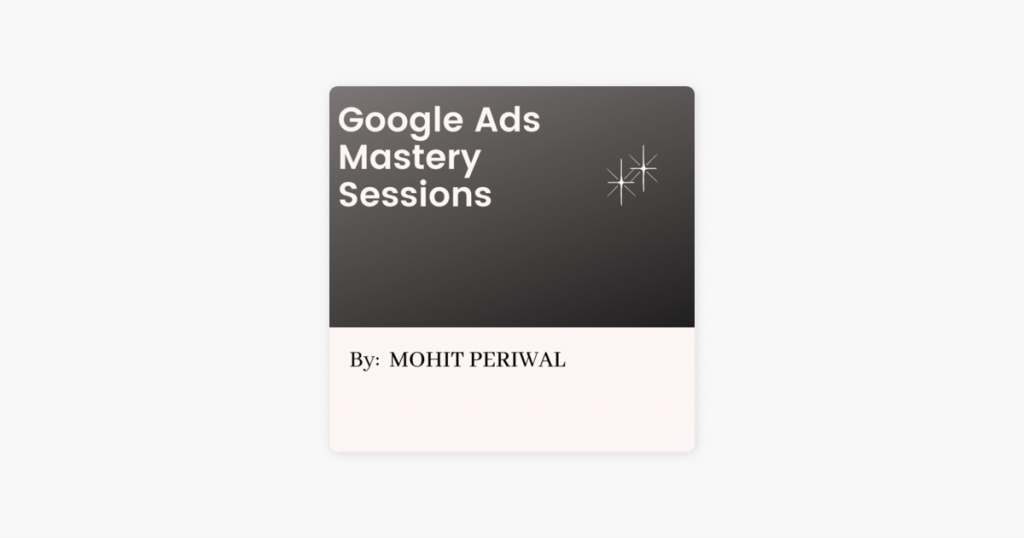 Google Ads Mastery Sessions is a podcast hosted by professional marketer Mohil Periwal. Established in 2020, this is one of the shorter podcasts on our list, with only 35 episodes available at the time of writing.
With a good handful of years of marketing experience under his belt, and currently the head of a paid media team, Mohil definitely knows what he's talking about when it comes to PPC. In fact, his podcast deals with many aspects of paid marketing, but it primarily focuses on tips on how to optimize your campaigns.
As a matter of fact, if you listen to the Google Ads Mastery Sessions podcast, you'll find episodes that outline strategies on how to boost leads, generate more revenue from ads, and increase brand awareness. Other than that, you can also learn aspects of digital marketing as well as some episodes explain fundamental concepts in paid media.
4. Google Ads Fundamentals Podcast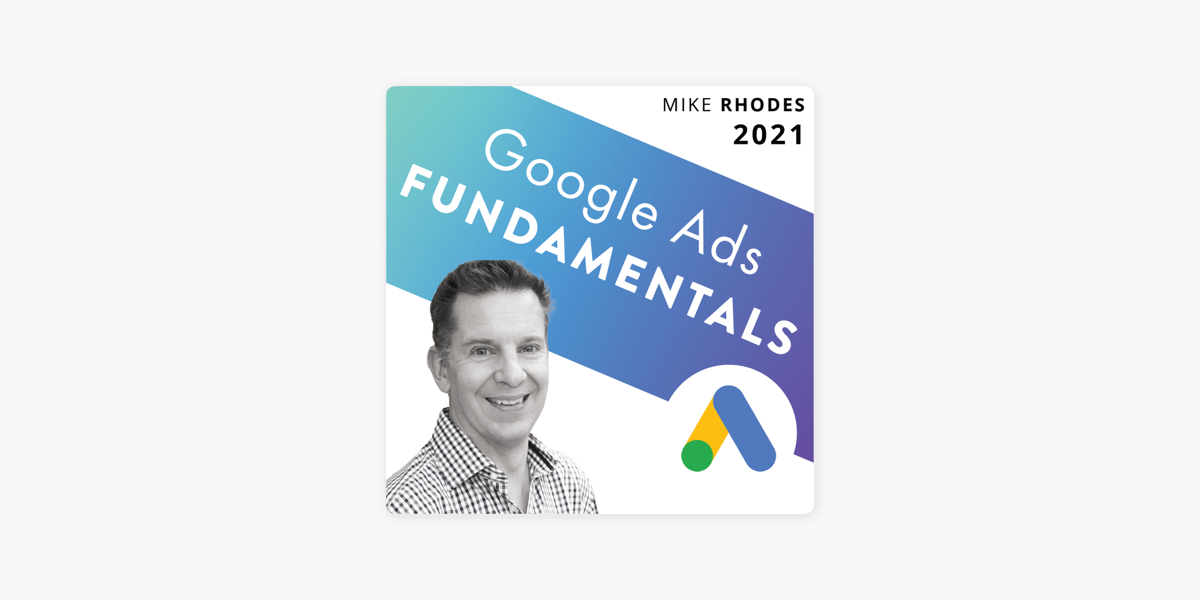 This next podcast is even shorter than the previous one with only 7 episodes to date, and that's because this is more of a Google Ads tutorial more than a podcast in any traditional sense of the word. In fact, the Google Ads Fundamentals Podcast presents a free Google Ads course in around 2 and a half hours worth of material.
The podcast has been created by Mike Rhodes, one of the co-authors of the book "The Ultimate Guide to Google Ads" which is, in our humble opinion, one of the best Google Ads books that anyone trying to learn Google Ads ought to read.
if you're trying to learn how to use Google Ads from a podcast, the Google Ads Fundamentals Podcast is definitely one that every PPC beginner ought to listen to.
5. The Google Ads Podcast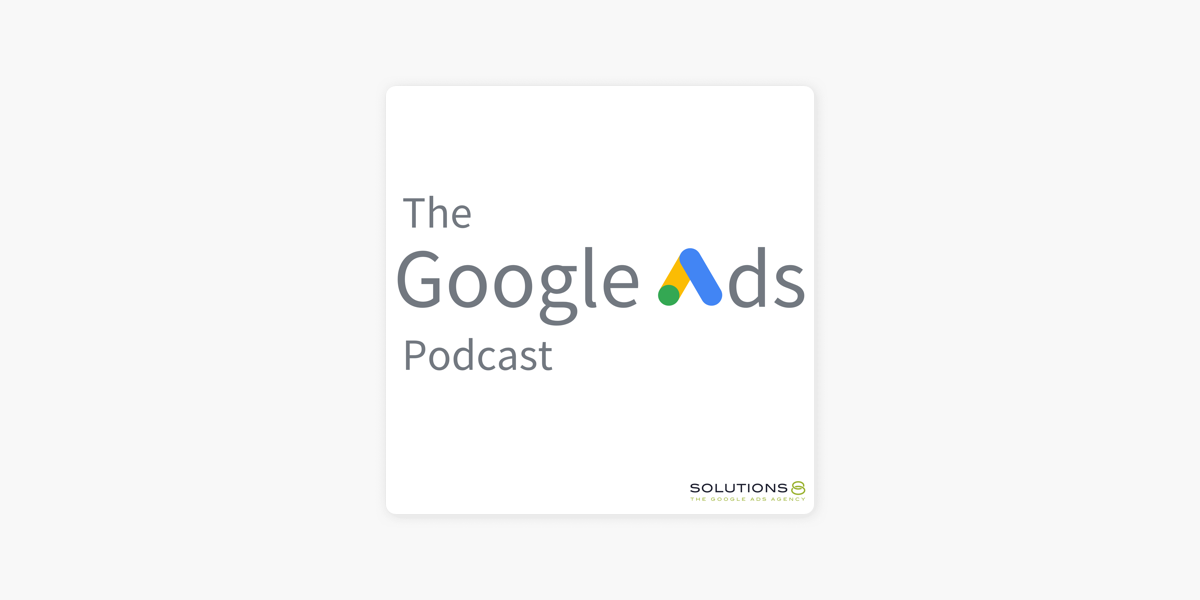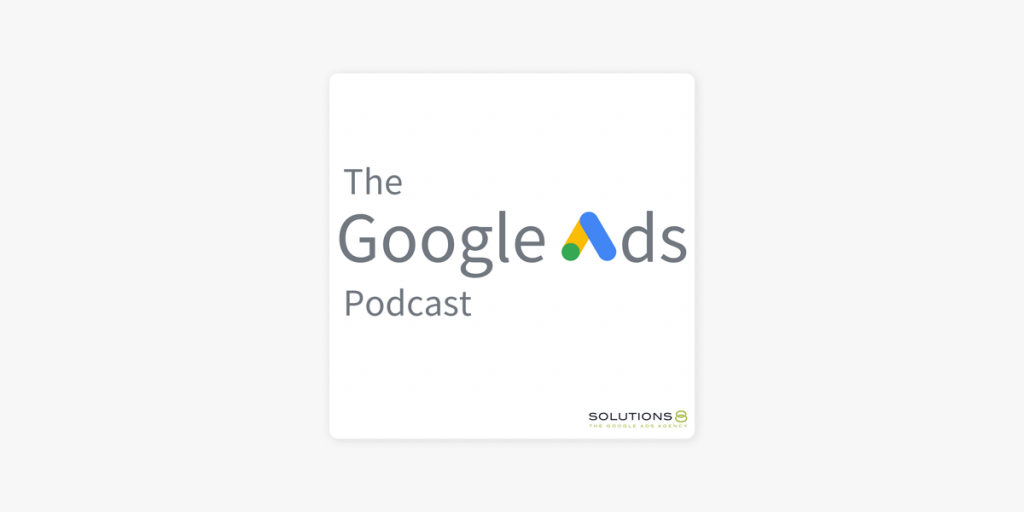 This next entry is another very worthwhile podcast to listen to. Created by Solutions 8, a well-known Google Ads agency, The Google Ads Podcast is a regularly updated podcast that deals with pretty much everything there is to know about Google Ads.
The Google Ads Podcast has several new episodes published during the week; in fact, the podcast has only been active since 2022 and it already has 270 episodes at the time of writing (in other words, they've published that many episodes in the space of a little over a year).
By following this paid search podcast, you can benefit from discovering new strategies that can potentially improve the way you do PPC marketing. With so many episodes published regularly, each one offering not only insights about Google Ads but about business in general, this is a podcast that's worth listening to.
6. Paid Search Magic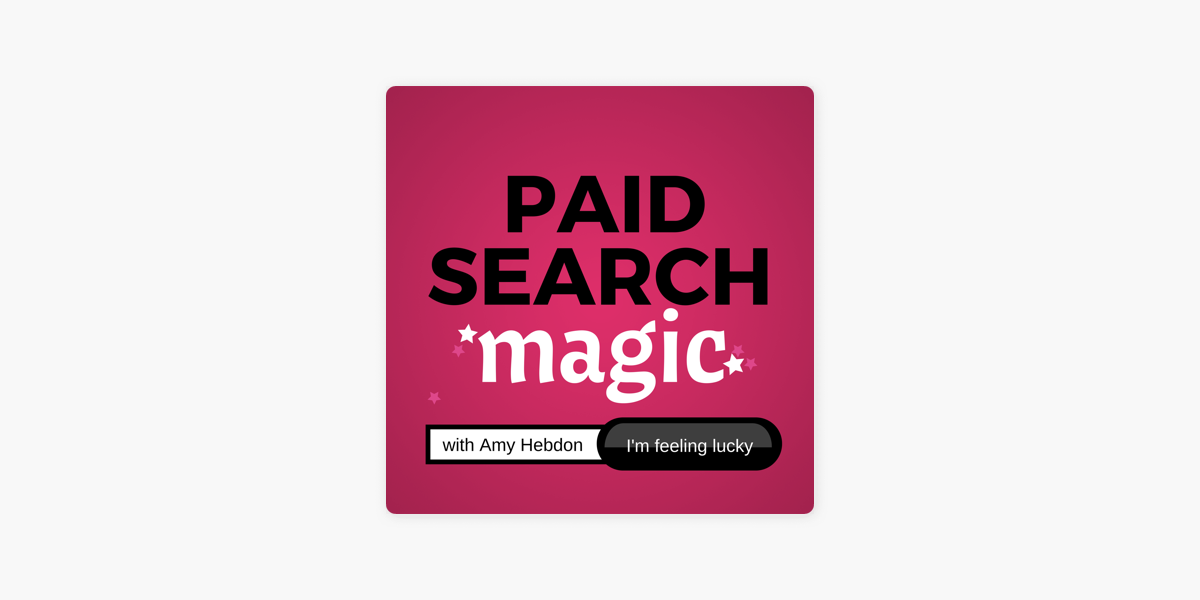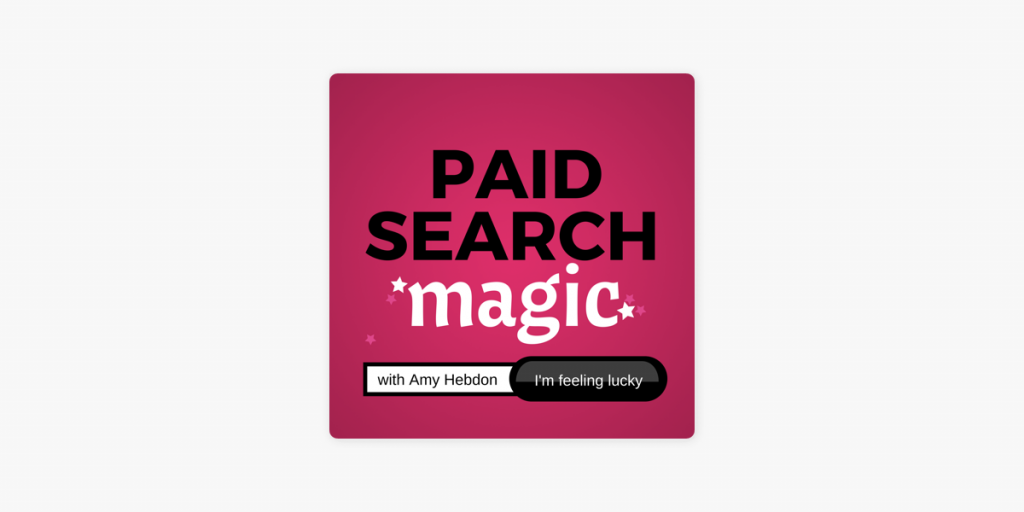 Now we'll be looking at the Paid Search Magic podcast, hosted by Amy and James Hebdon. In reality, Paid Search Magic is a paid advertising agency that helps businesses grow via paid ads. It just so happens that also have a podcast that you can listen to on their site, as well as other platforms.
The fact that the hosts of this podcast actually own a paid search agency and have been involved in Google Ads for over a decade makes this podcast worth listening to as you'll be receiving advice from people who have actually experienced the frustration of not succeeding in paid advertising.
There are plenty of fantastic paid search insights that can be gleaned from listening to this podcast. From the basics to more advanced techniques, strategies, and concepts, this podcast is good for every sort of marketer.
The podcast over at Paid Search Magic hasn't really been active for years. In fact, their last episode was released in 2019. However, with over 60 episodes available, there is plenty of material that's still available for you to listen to. So, it's time to catch up!
7. Rothman PPC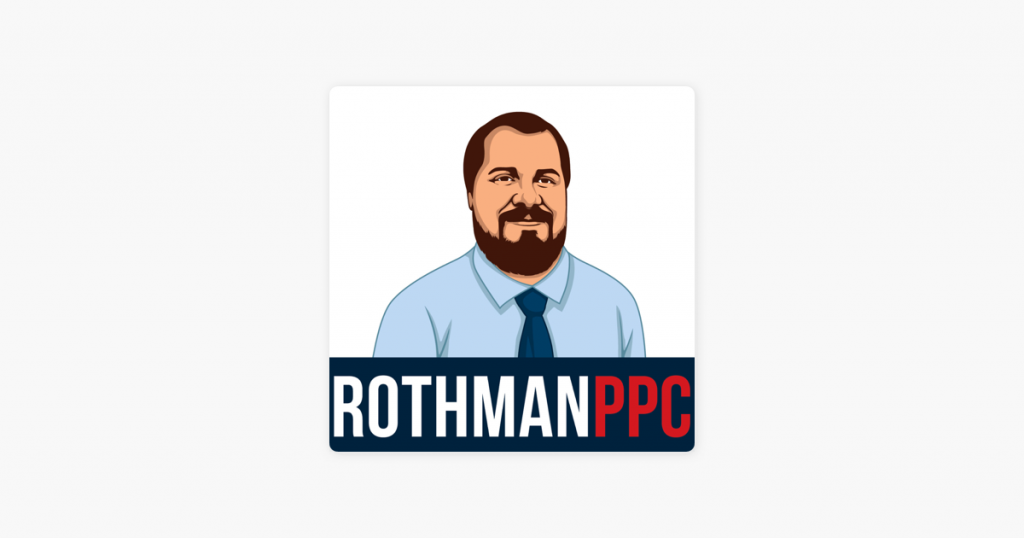 On to the next podcast and this time it's the Rothman PPC podcast. Created by Jason Rothman, a Google Ads specialist since 2014 and also the ex-co-host of The Paid Search Podcast, this is a podcast that's simply full to the brim with invaluable PPC knowledge.
Although particularly short of episodes (there are only 16 at the time of writing) and not updated as regularly as some of the other podcasts we mentioned, the episodes there are offer tips on how to improve your overall Google Ads marketing, such as how to improve your ads copy.
And if you don't believe that you can extract some value from this podcast, then maybe Jason Rothman's long list of testimonials might change your mind! But the only way of knowing for certain is by giving his podcast a try and seeing for yourself.
8. The PPC Show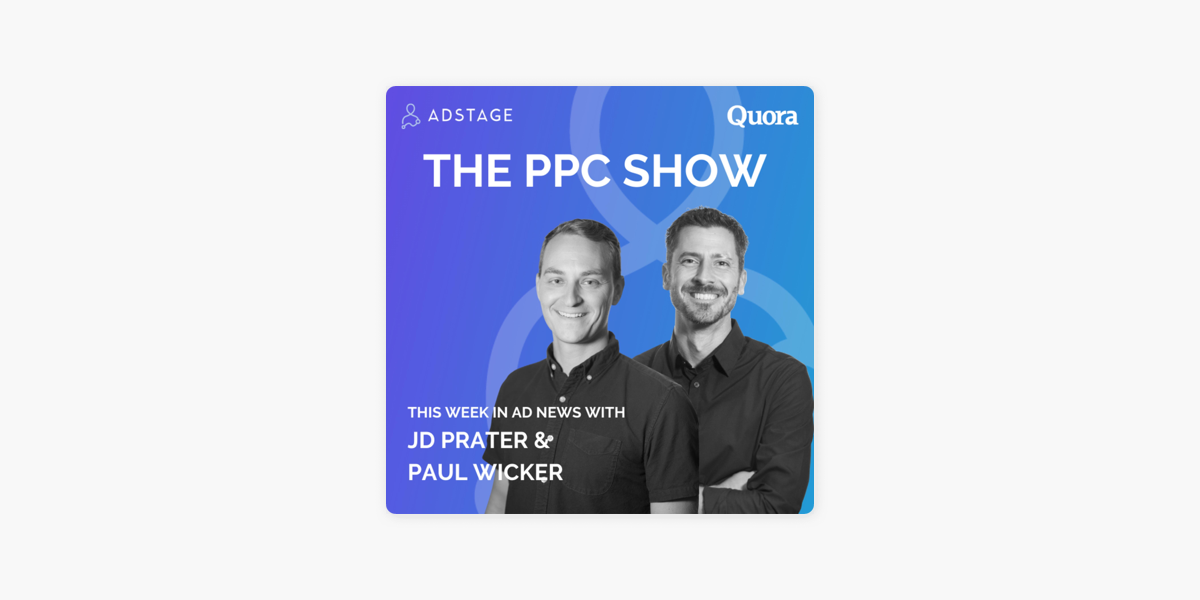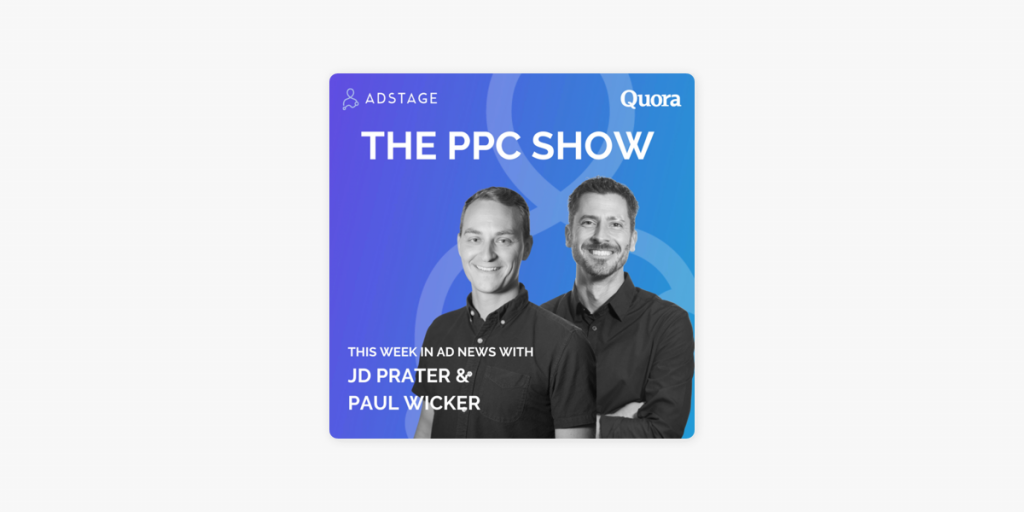 The PPC Show is a weekly podcast that's hosted by Paul Wicker and JD Prater, both of whom are expert marketers with years of experience. Not only that, but they have worked with some top-of-the-line brands—in fact, Prater is an ex-Googler himself!
In this podcast, the hosts interview other paid marketing experts and take a deep dive into the topic of paid advertising in order to offer insights and advice on how marketers can optimize their paid ads. Moreover, the hosts also the latest news in the PPC world, so you can stay abreast of new developments in paid advertising.
Before closing off, it's good to warn you that this podcast does not seem to be active anymore as their last episode was published in May, 2020. However, with over 200 episodes available on platforms like Apple Podcasts, you can still garner plenty of value from listening to the episodes that are still up.
9. Search Engine Journal Show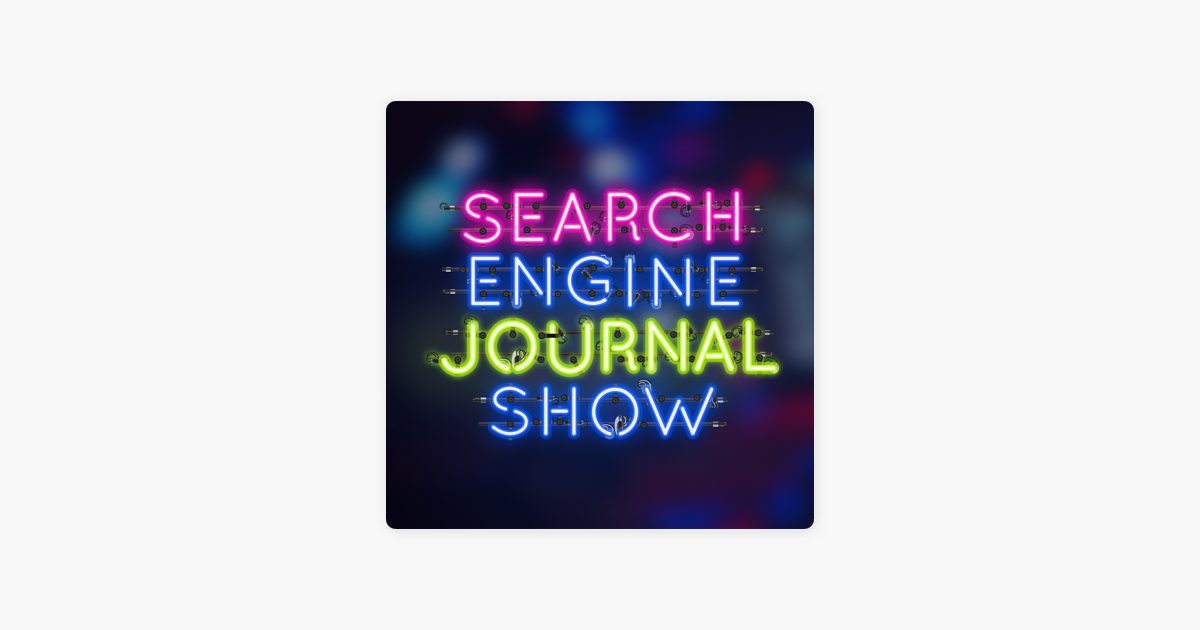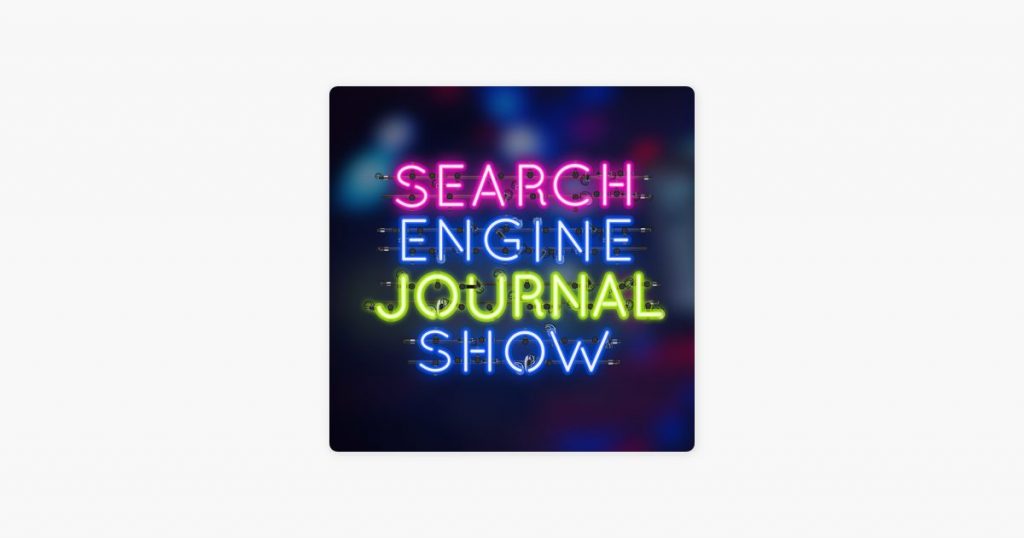 Search Engine Journal is one of the most prominent SEM (search engine marketing) blogs out there, as well as one of the best Google Ads blogs out there. The blog itself is actually well worth checking out as there are plenty of valuable insights to be gained, as well as news about the latest developments by search engines.
But other than their blog, Search Engine Journal also produce a podcast called the Search Engine Journal Show that's primarily hosted by Loren Baker, the founder of Search Engine Journal himself. Not only that but Baker is himself an accomplished marketer, with a number of awards to his name, like the Best Use of Content Marketing.
The podcast produces a handful of new episodes every month and invites other accomplished marketers and other eminent speakers on the show to delve deep into SEM. So, don't be surprised to also find episodes on SEO alongside episodes on PPC marketing.
With the reputation of Search Engine Journal being what it is, this isn't a podcast that you can miss.
10. Guided PPC Podcast – Learn Google Ads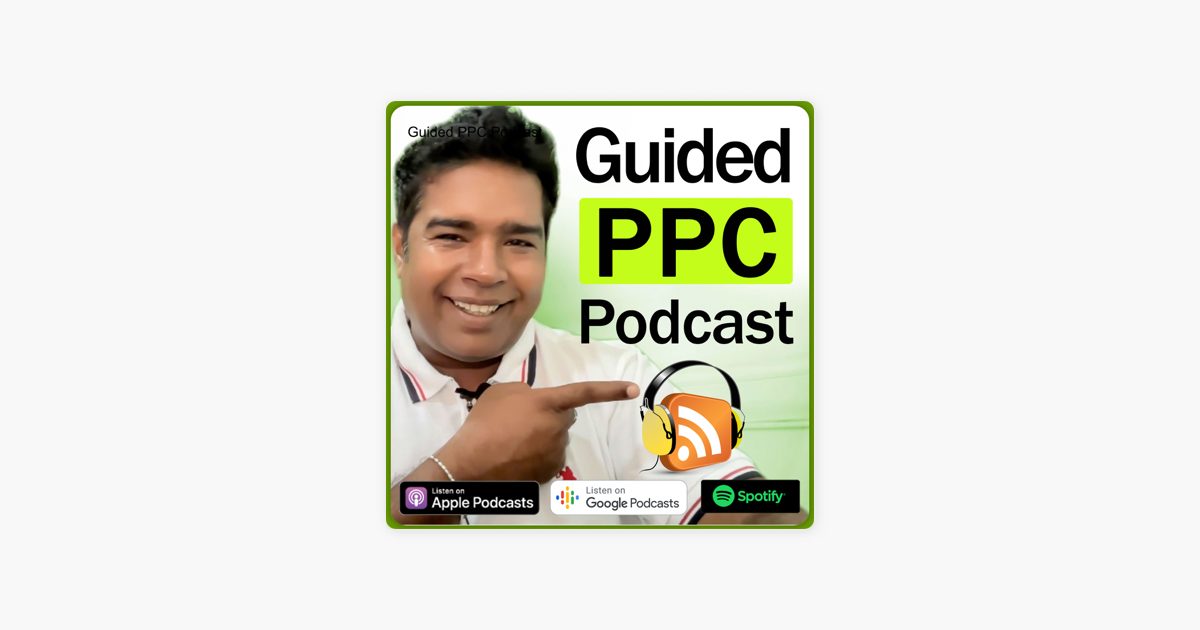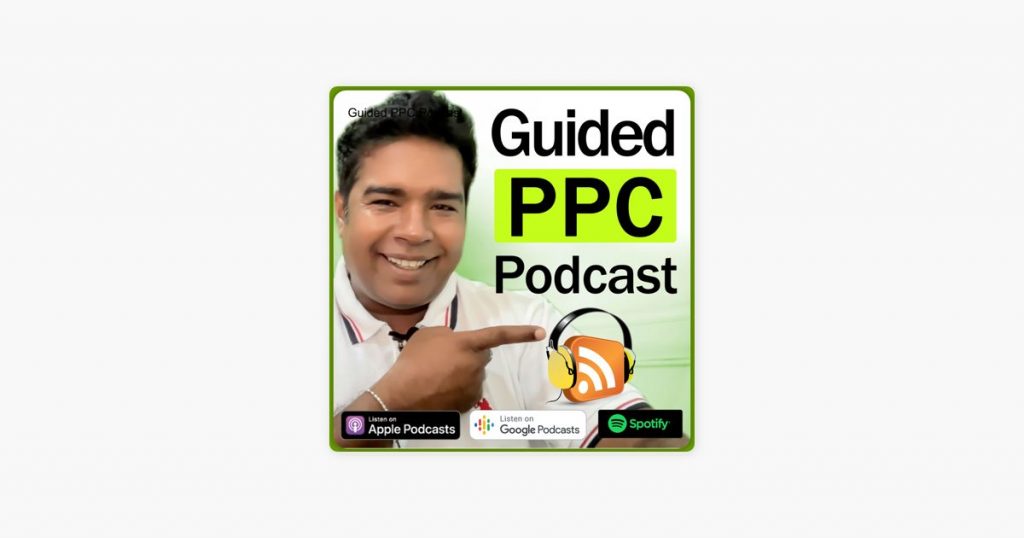 The final entry on our list is another podcast that you can enjoy listening to if you're an absolute beginner when it comes to Google Ads. The Guided PPC Podcast by Santhosh Kumar specializes in teaching Google Ads in an extremely in-depth way.
In fact, nearly every podcast episode is an hour long, or even more than that, so there is definitely a lot that you can learn. Spread out over 33 episodes, the Guided PPC Podcast provides listeners with strategies and tips for becoming the Google Ads specialist that you have dreamed of becoming!
Finally, by way of saying something about the creator, Santhosh is himself a successful marketer. Previously the Head of Specialists over at Solutions 8, Santhosh has now founded his own Google Ads agency, Guided PPC. His agency not only offers paid advertising services and a podcast, but also a Google Ads course.
What Is the Best Google Ads Podcast?
After reading our listicle, you must be wondering which one of the above is the best Google Ads podcast for you to listen to. In reality, the best podcast is naturally something that's ridiculously subjective… so it's really something that's up to you.
The above 10 podcasts are all worth listening to as they provide plenty of value. However, you can freely disagree with us and not listen to any of the podcasts we mentioned! Furthermore, you can also listen to podcasts other than the ones we identified above… it's a free world after all!
So, which podcasts are your favorites? Let us know in the comments!