Best Books on Google Ads
Are you ready to dive into our selection of the best Google Ads books?
Our list will take you through the top books about Google Ads that will teach you not only how to make money as a Google Ads specialist, but also how to level up your marketing strategies and upgrade your advertising tactics.
Let's begin!
Ultimate Guide to Google Ads (6th Edition) – Perry Marshall, Mike Rhodes, Bryan Todd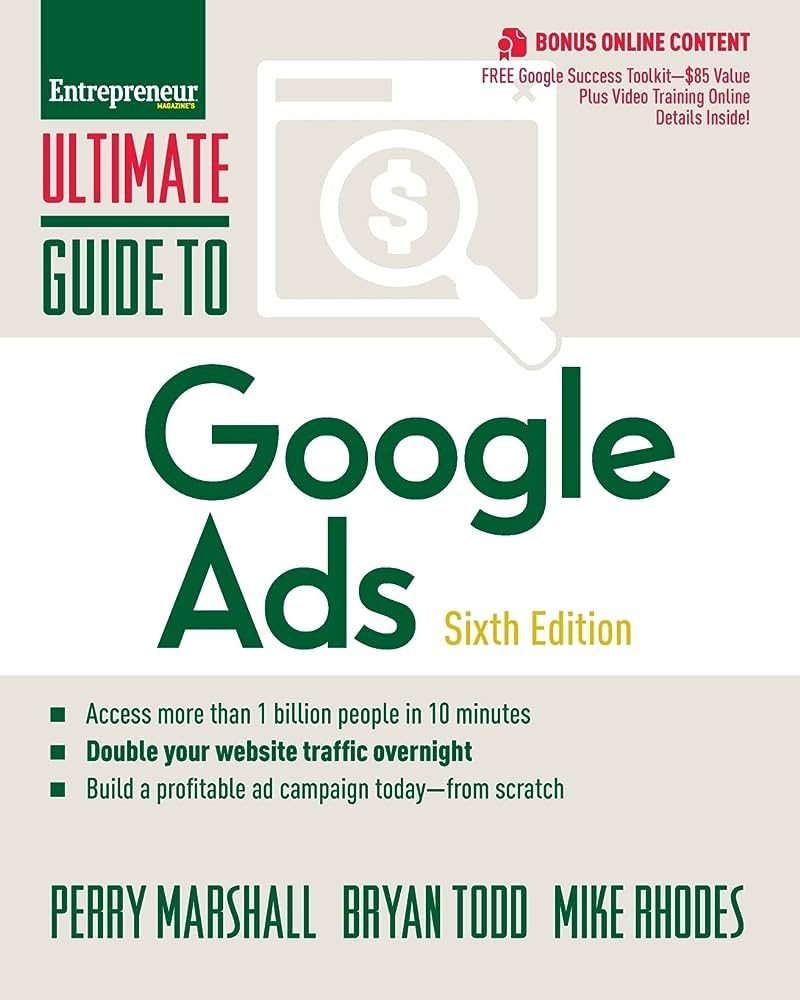 We're starting out with a classic in the field: The Ultimate Guide to Google Ads. Originally written by Perry Marshall back in 2000, the 6th edition of the book features Mike Rhodes and Bryan Todd as co-authors. All 3 writers are marketing experts, so you can rest assured that you'll be getting fantastic tips and tricks to Google Ads.
In the latest addition of the Ultimate Guide to Google Ads, which was published in 2020, not only will you discover the same actionable tips that the previous editions held, but there are new chapters dealing with Enhanced Campaigns, Google Ads Express, Google's Product Listing Ads, and several others.
On another note, one of the coauthors of the book, Mike Rhodes, also has one of the best Google Ads podcasts for learning Google Ads from scratch. Known as "Google Ads Fundamentals", the podcast will take you through the Google Ads basics and back in about 2 and a half hours.
Ponderings of a PPC Professional – Kirk Williams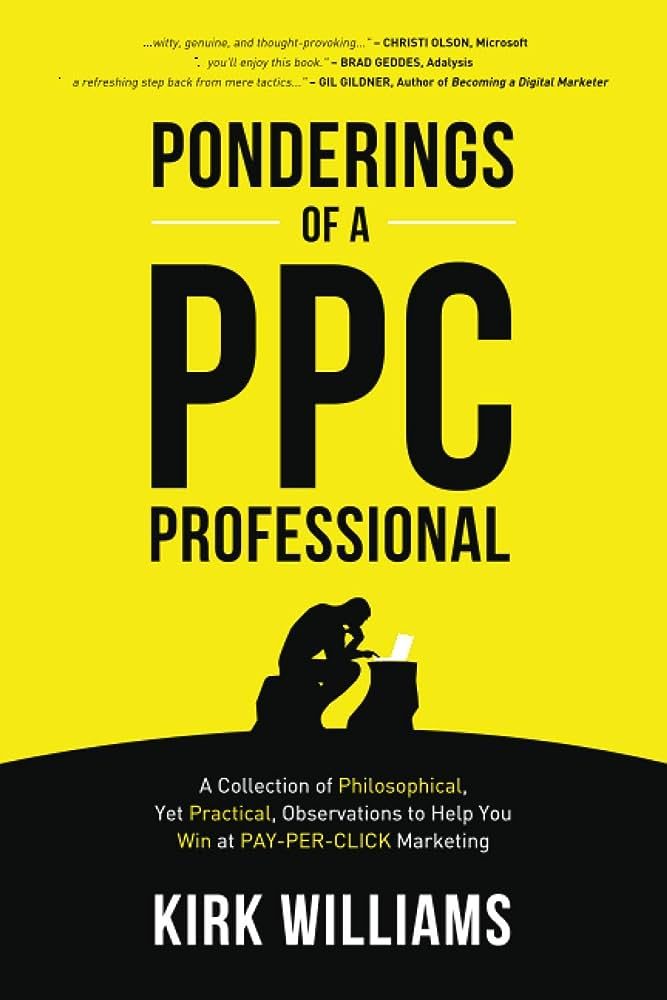 The second book on our list, Ponderings of a PPC Professional by marketing expert Kirk Williams, is another recent Google Ads book that aims to converse with his audience on important aspects of marketing.
Published in 2020, Kirk delves into complex marketing topics like attribution, audience targeting, and automated bidding, and shares his expertise in order to give readers a whole different perspective to contend with.
Unlevel the Playing Field – Frederick Vallaeys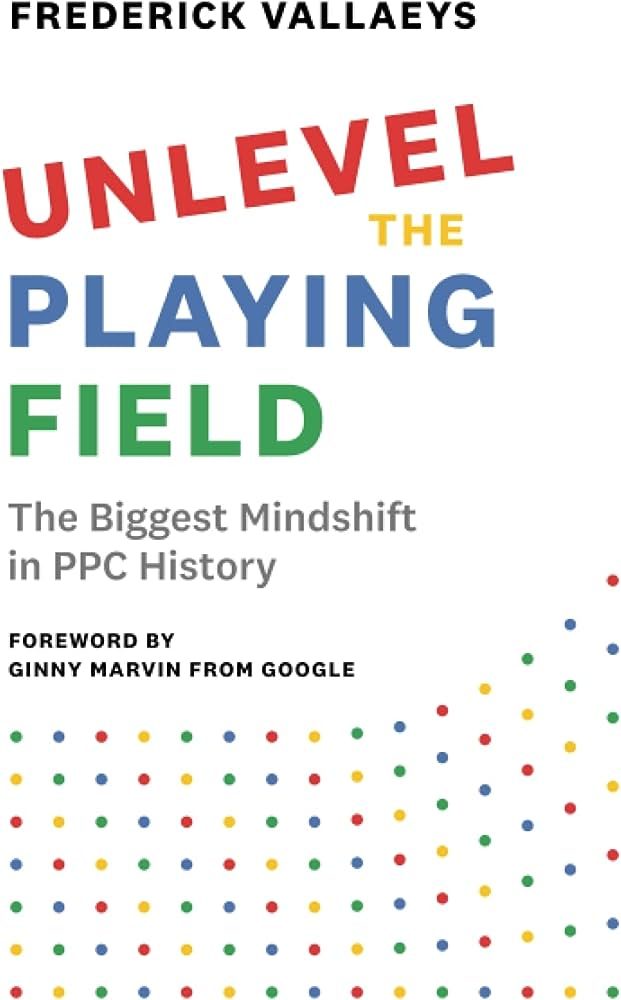 The third book that we'll be talking about, Unlevel the Playing Field by Frederick Vallaeys, is a fresh release in the field, having been released in 2022.
Subtitled "The Biggest Mindshift in PPC History", Frederick aims to cause a paradigm shift within SEM by proposing the use of this decade's most controversial topic: artificial intelligence. Calling this concept "automation layering", Frederick proposes using AI to automate the manual processes behind bidding, targeting, and messaging.
Far from being a book for beginners, this Google Ads book's intended audience is nothing less than experienced PPC marketers who already know the ins and outs of their field.
Beyond PPC – Nik Maguire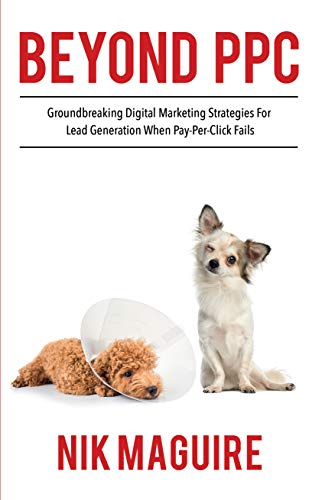 Ok, enough with the counting. Our next book is Beyond PPC by Nik Maguire. Published in 2019, Nik's aim with this book is to take marketers out of their comfort zone and propose alternative ways of growing their business.
So, if you feel like you've hit a wall with your Google Ads campaigns, SEM in general, or even your SEO, then this book should guide you to new avenues of expanding your business and attracting new clients.
Digital Marketing in an AI World – Frederick Vallaeys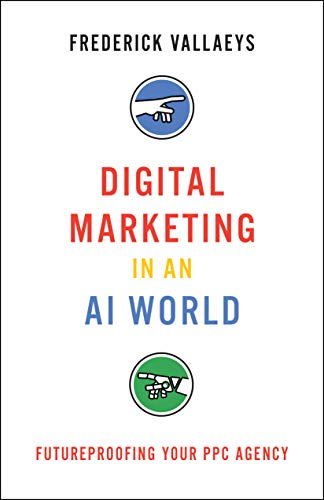 Another excellent book by Frederick Vallaeys that deserves a place on our list of the best books on Google Ads. Digital Marketing in an AI World was published back in 2019.
In this Google Ad book, rather than teaching you a whole new way of conducting your PPC campaigns, Frederick aims to calm readers that are agitated about the future of SEM in a world where AI has become so powerful.
Although this book predates the release of ChatGPT-3.5, it teaches readers the skills they require to being integrating AI tools into their daily tasks and to not fret so much about the existence of AI. After all, Frederick says, AI and machines cannot replace a fundamental requirement for successful marketing: human creativity.
Fully Booked – David Rothwell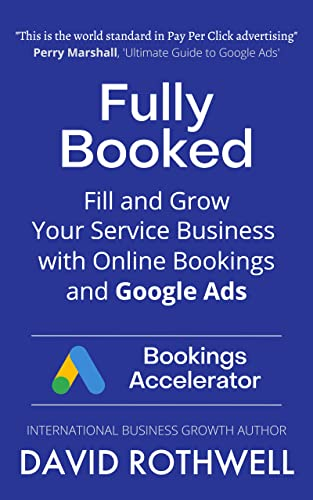 Previously known as "Ask the PPC Manager", Fully Booked is David Rothwell's revision of his previous book on Google Ads. Including a foreword by Perry Marshall and an Introduction by Ken McCarthy, David shares his marketing strategies in the form of a story, making it also an entertaining read at the same time.
But why should you give this Google Ads ebook a try? Well, after accidentally discovering Google Ads in 2005, David has built a successful agency, allowing him to travel the world whilst also making millions in revenue. That's as good a reason as any, we reckon!
You vs. Google – Patience Hurlburt-Lawton, Kasim Aslam, John Moran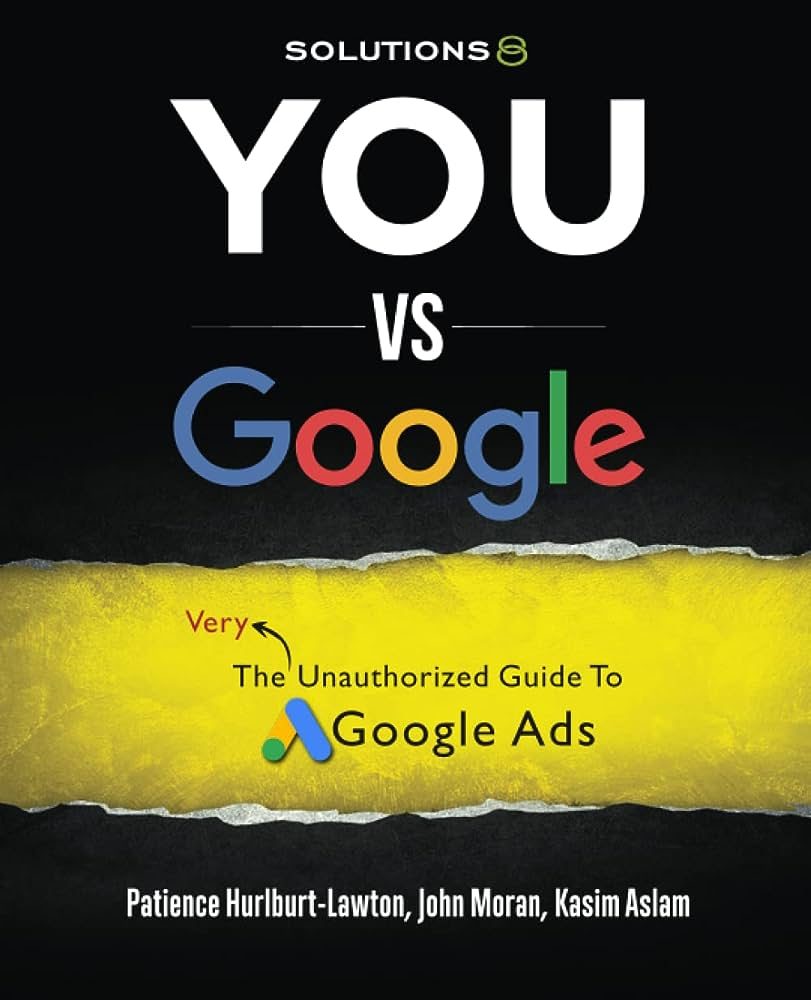 You vs. Google, which was published recently in February 2023, gives you the tools and training to survive in the cutthroat world of PPC—especially when you consider that Google, according to the authors, doesn't necessarily want you to succeed.
Google isn't evil, they say, they just want to secure profits. This book is great for beginners and pros alike, as it covers the basics of PPC whilst also going in-depth into the Google Ads platform and provides tutorials on how to maximise the success of your ad campaigns.
Coincidentally, one of the writers, Kasim Aslam, is one of the founders of Solutions 8, a pretty renowned Google Ads agency. Solutions 8 also happens to have one of the best YouTube channels to learn Google Ads, so it's worth checking out.
Google Compliance Secrets – Dathen Fairley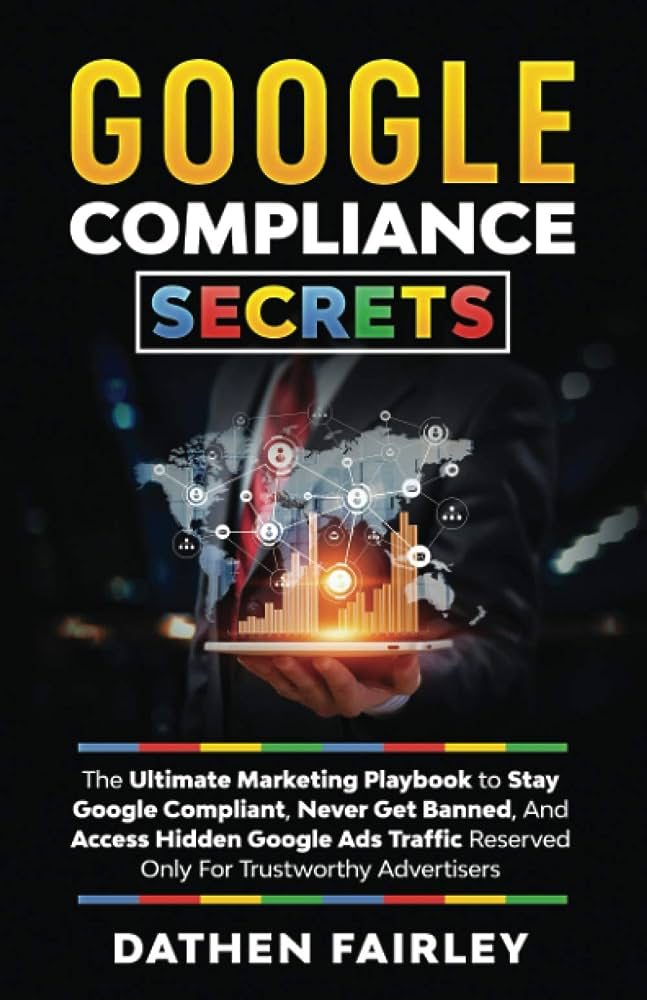 In Google Compliance Secrets, Dathen Fairley opens the lid on Google's internal policies: Google won't reward you with traffic if they don't trust you. So, in this book, Dathen instructs users on how to become Google-compliant so as to unlock the hidden traffic that's reserved for only trustworthy marketers.
This title not only deserves a place in our list of the best books for Google Ads but it also helps search marketers that run ads on YouTube and Facebook as well.
The Pay-Per-Click Playbook – Steve Teneriello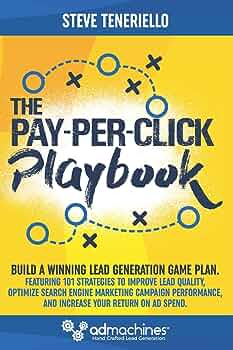 If you're looking for a practical guide full to the brim with actionable tips on how to improve your Google advertising, then the Pay-Per-Click Playbook might be the book for you. Published in 2019, Steve Teneriello's work provides 101 strategies (or "plays", as he calls them) for advertisers to implement.
So, whether you want to get the most out of your marketing budget; or you're looking for advice on how to reap insights from your competitors; or you want to fix the cracks in your campaigns, this book has it all.
Attribution Modelling in Google Ads and Facebook – Himanshu Sharma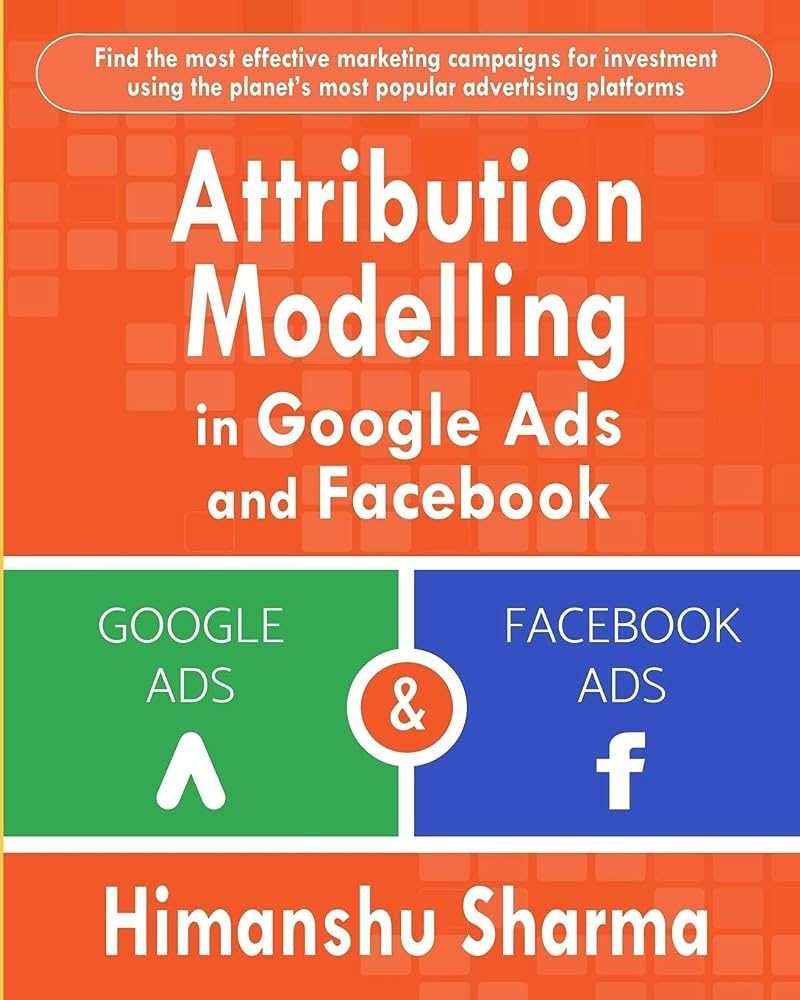 In Attribution Modelling in Google Ads and Facebook, Himanshu Sharma adopts a more theoretical approach to Google (and Facebook) ads while also providing readers with the ways and means of implementing his strategies.
Published in 2019, Himanshu's work is for advanced PPC marketers who are looking to improve their campaigns and strategies. Essentially, Himanshu argues that understanding the process customers undertake in order to purchase something will help you strategise better because you are then able to implement the most effective campaigns at that moment in time.
He calls this process "attribution modelling". However, the book not only explains the theory behind the process but also details how it can be implemented, while at the same time explaining how to leverage other tools like Google Analytic.
Join Or Die: Digital Advertising in the Age of Automation – Patrick Gilbert
Patrick Gilbert's Join or Die is another appeal for marketers to begin leveraging the power of AI in their work. Released in 2020, Patrick explains to readers the machine learning technology that underpins platforms like Google Ads in an effort to prepare readers for the future of PPC.
In fact, Gilbert posits that Google Ads as we knew it is dead and has been replaced by a more modern and automated platform which is almost immune to the traditional PPC optimisation strategies. But all is not lost, and marketers can use the AI algorithms to their advantage.
Not only will this book familiarise you with AI and the technology that "powers" it, but it also provides you with tips that will surely help you in utilising the power of AI in your PPC strategies.
Landing Page Optimization – Tim Ash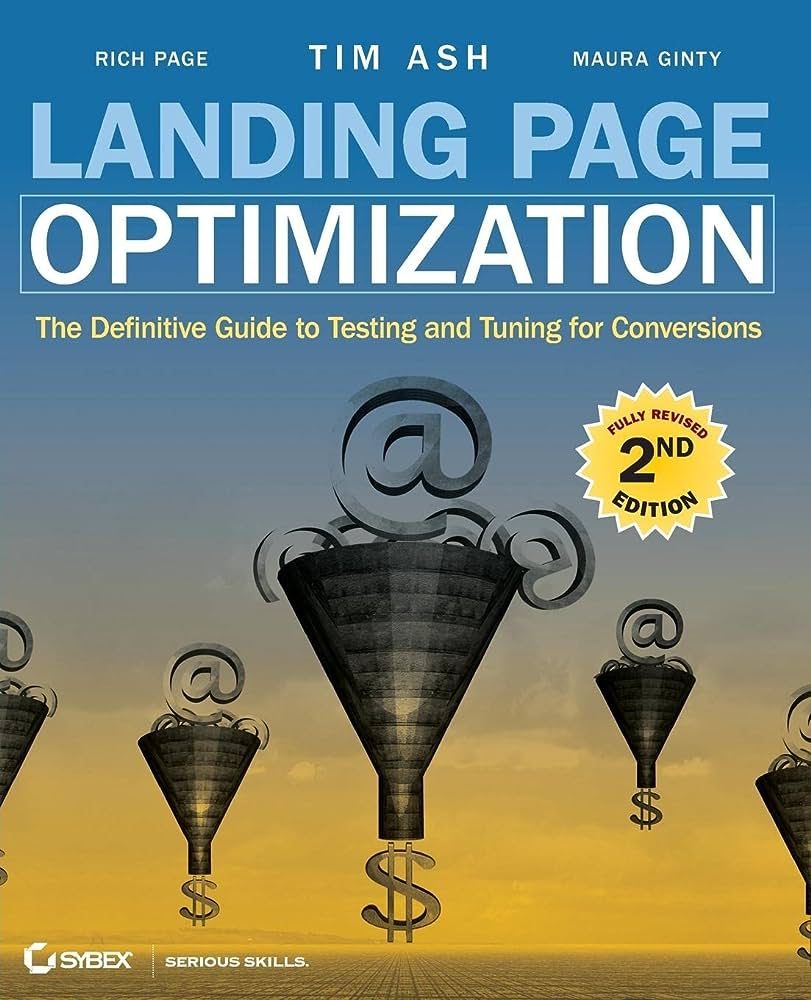 This next book might seem ancient by SEA standards, but hear us out on this one: the contents of this book are still valuable for modern-day PPCers. Published in 2012 and written by Tim Ash, Maura Ginty, and Rich Page, Landing Page Optimization is a guide on how to create the best landing pages possible.
Google Ads may have changed but the landing pages are as important as ever, and learning how to optimise your landing pages for best conversion rate possible will likely remain important. If your landing pages are hardly attracting any conversions, then you definitely need this book.
However, not only does this book go into the importance of landing page design, it also explains how to test your optimisations, analyse your results, improve your user interface, etc., which is why this book deserved a place on our best books to make money with Google Ads list.
Best Books to Learn Google Ads
We understand that not everyone is at the same level of skill.
Don't worry, we've been there before!
Which is why we're also including a list of the best Google Adwords books that will show you the ropes of how to use Google advertising online.
These books will teach you everything from how to use Google Ads; why Google Ads are important to use; how to read Google Ads data; and how to make money with Google Ads.
However, if you're not particularly keen on using books to learn Google Ads, then we suggest taking a look at the best Google Ads courses as these will teach you pretty much everything you need to know about Google's advertising platform with videos and other interactive material.
Grow Your Law Firm With PPC Advertising on Google – Kevin Williams, Esq. Richard P. Hastings, Esq. Thomas J. Williams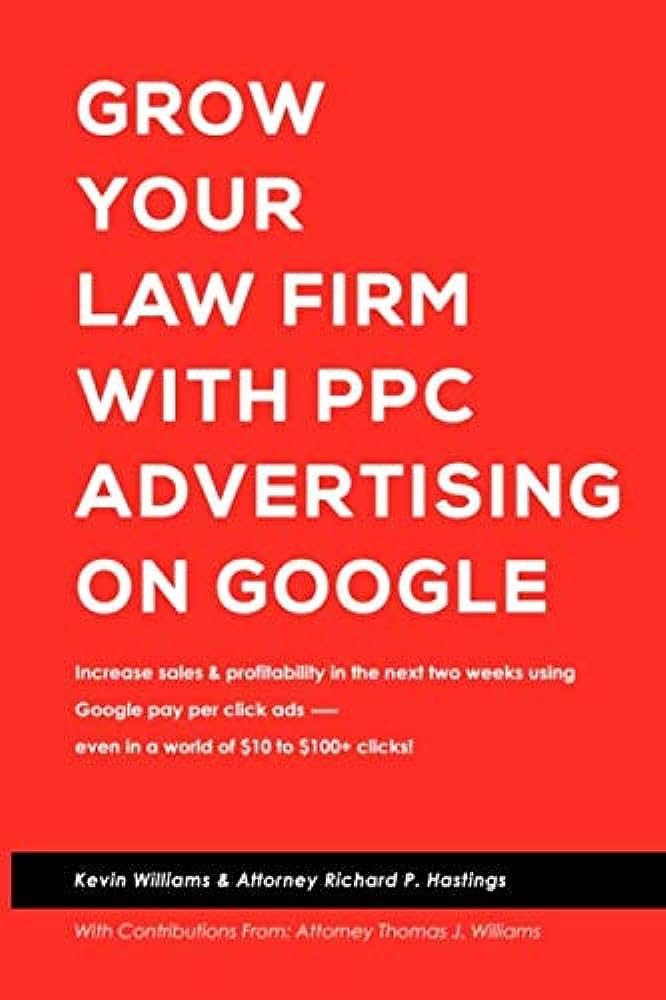 Starting out with a niche book, Grow Your Law Firm With PPC Advertising on Google instructs lawyers on how to leverage PPC for the marketing of their law firm. Written by two veteran lawyers and an expert PPC marketer, this book is perfect for lawyers which are starting out and exploring uncharted marketing territory.
Google AdWords For Dummies — Howie Jacobson, Joel McDonald, Kristie McDonald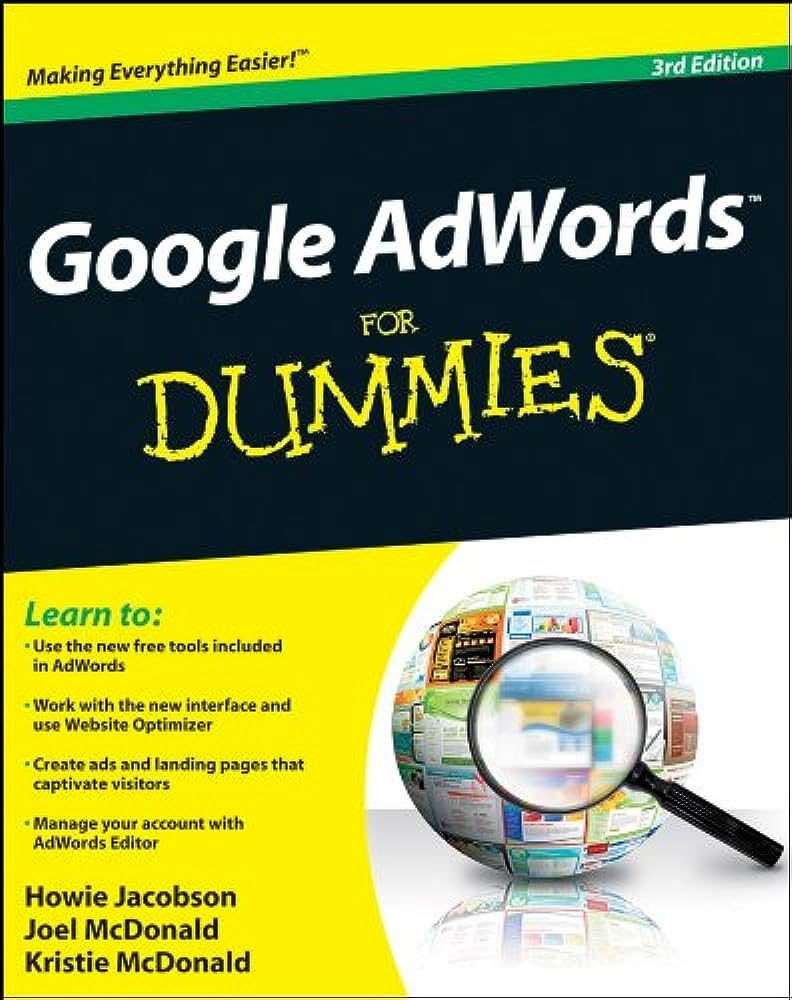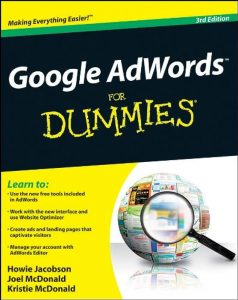 Whilst this book is ancient by SEA standards (it was last updated in 2011), Google AdWords For Dummies remains a fantastic introduction to Google Ads written in the typical "For Dummies" style. However, we would highly suggest getting yourself a more up-to-date title as well.
Advanced Google AdWords – Brad Geddes
Touted as a "Google Ads ultimate guide", Advanced Google AdWords by Brad Geddes is an excellent introduction to PPC. However, the book quickly turns advanced, giving you insights into high-level techniques that you can implement into your own campaigns.
Despite the book's datedness (last updated in 2014), it still provides great value for people that would like to get into PPC.
Google Ads (AdWords) Workbook (2023) – Jason McDonald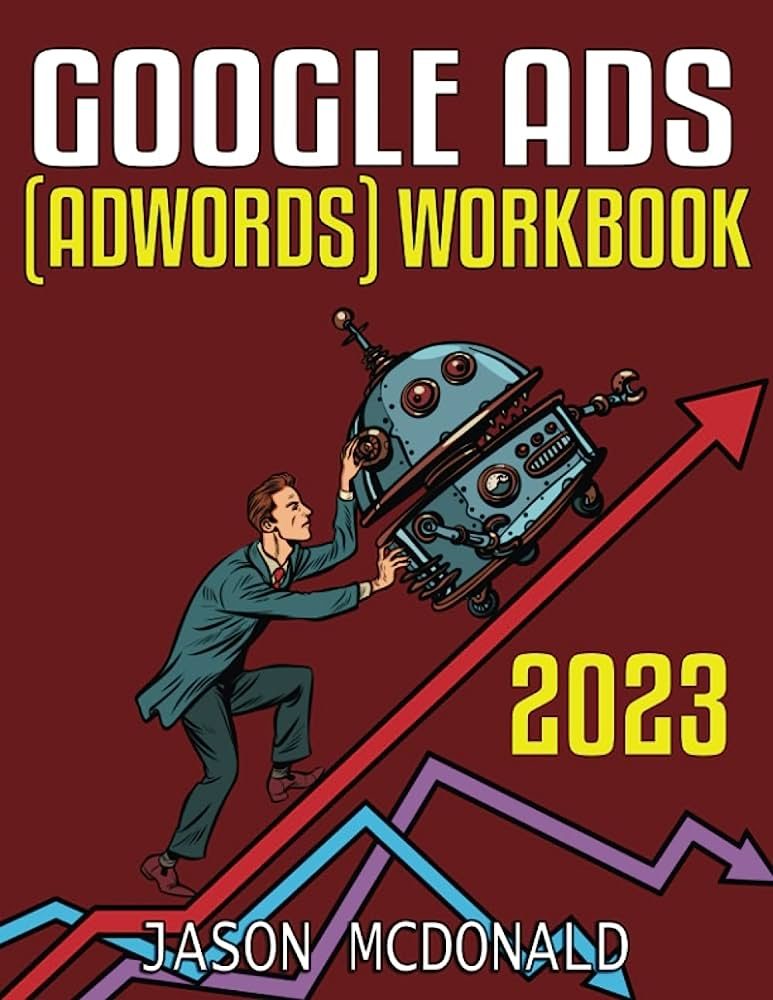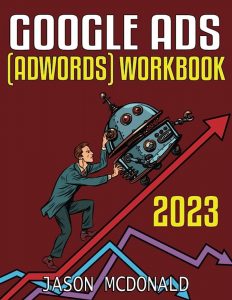 Successful PPC advertiser Jason McDonald's book, Google Ads (AdWords) Workbook, teaches you the tools of the trade from the ground up, meaning that the most beginners can begin advertising on Google Ads after reading this book.
In the latest 2023 edition, Jason not only covers all the basics and guides you through the whole journey to understanding how to make money making Google Ads, but also talks about RSAs, the Google Display Network, and even YouTube.
Essential Adwords: The Quick and Dirty Guide – Kyle Sulerud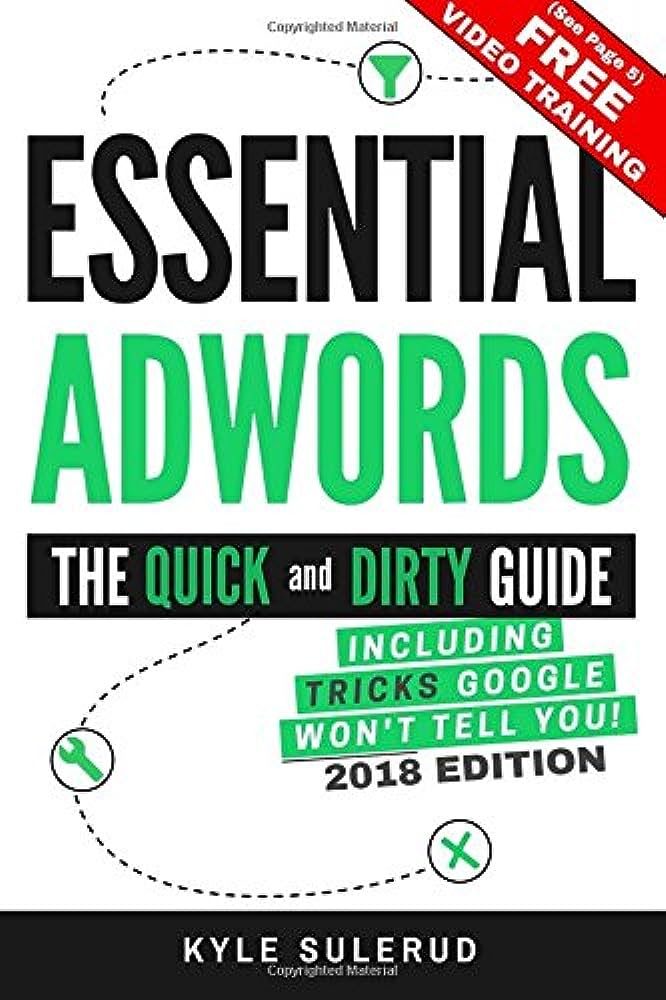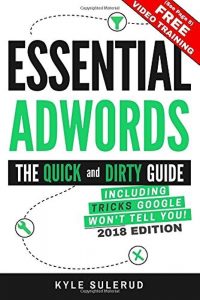 In this book, Kyle Sulerud teaches PPC beginners how to begin with using Google Ads, how to buy Google advertising, etc. Essential Adwords: The Quick and Dirty Guide also helps readers maximise their profits and minimise their losses. However, be warned that the book was released in 2016, making it slightly outdated.
The Beginner's Guide To Google Ads – Anya Gildner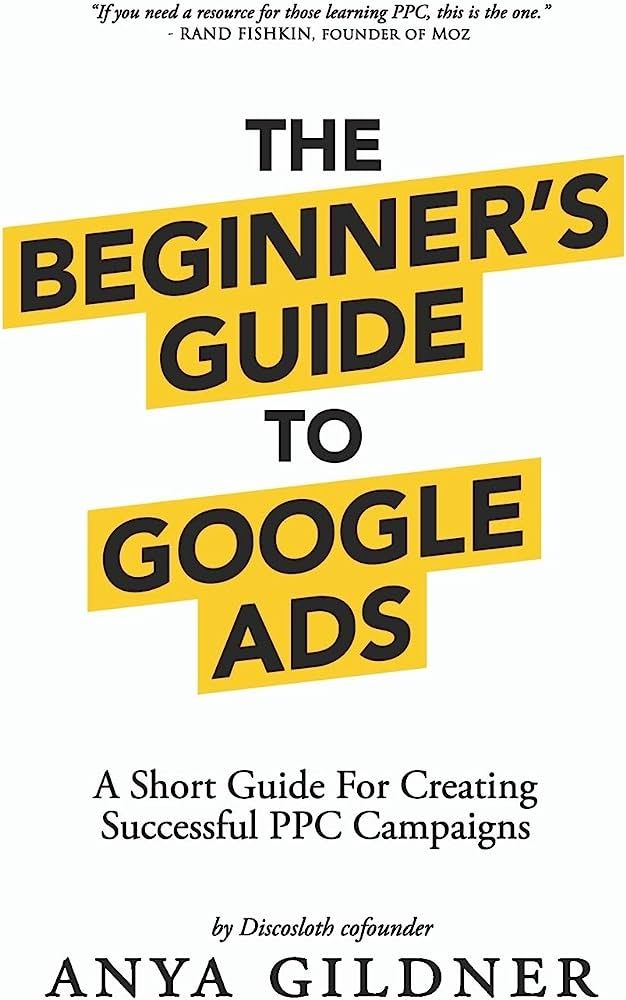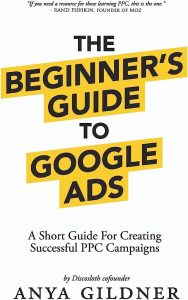 Anya Gildner's book The Beginner's Guide To Google Ads is a short and sweet starter's guide to PPC marketing. Published in 2019, this book takes you through the ins and outs of Google Ads so that you can start advertising as soon as you put the book down.
The Google Ads Strategist's Handbook 2023 – Matthieu Tran-Van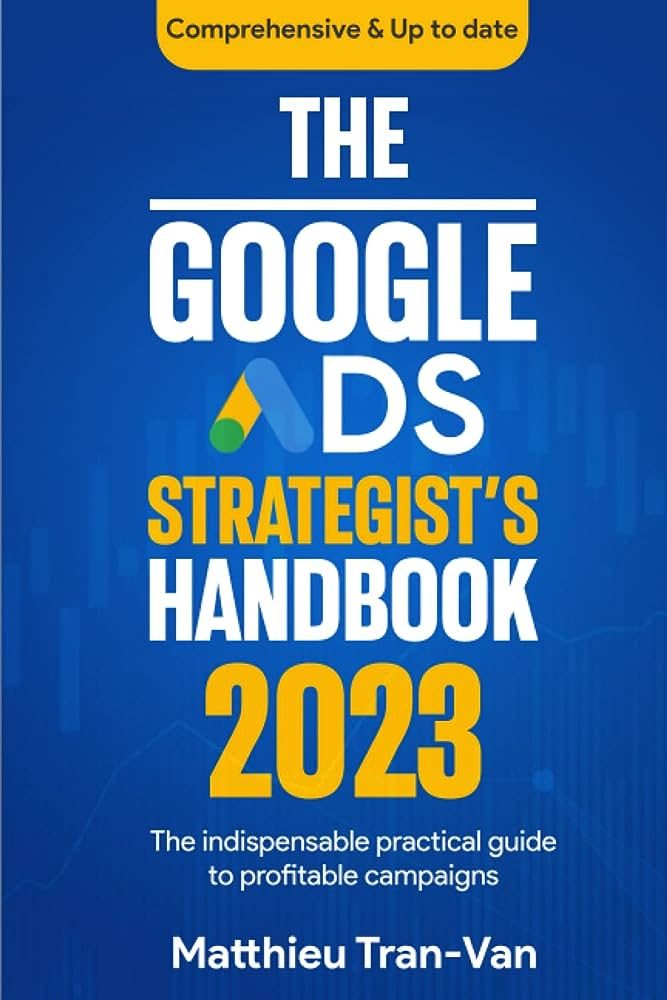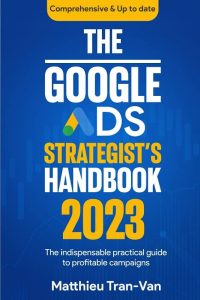 Matthieu Tran-Van's book, The Google Ads Strategist's Handbook 2023, is a recent release, making it a perfect addition to our list. Matthieu's book doesn't so much teach the basic as much as it teaches PPC beginners how to take their Google Ads skills to the next level.
Becoming A Digital Marketer – Anya Gildner, Gil Gildner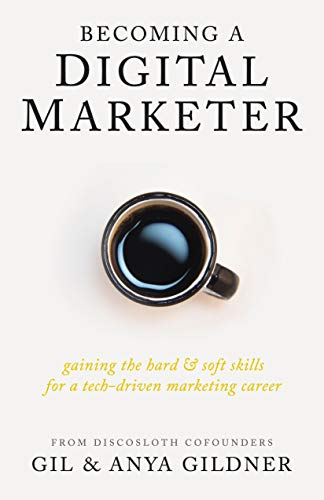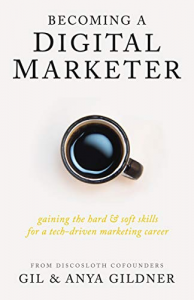 Rather than teaching you how to make money from Google Ads, Anya and Gil Gildner's book, Becoming A Digital Marketer: Gaining the Hard & Soft Skills for a Tech-Driven Marketing Career, is even more basic than that: it explain what skills are required in order to succeed in the dog-eat-dog world of PPC.
In other words, this book is a guide about the kind of person that you need to be in order to dominate in SEA and an eye-opener into whether PPC marketing is the right line of work for you.
How to Generate Highly Profitable Google Ads – Donald Rockwell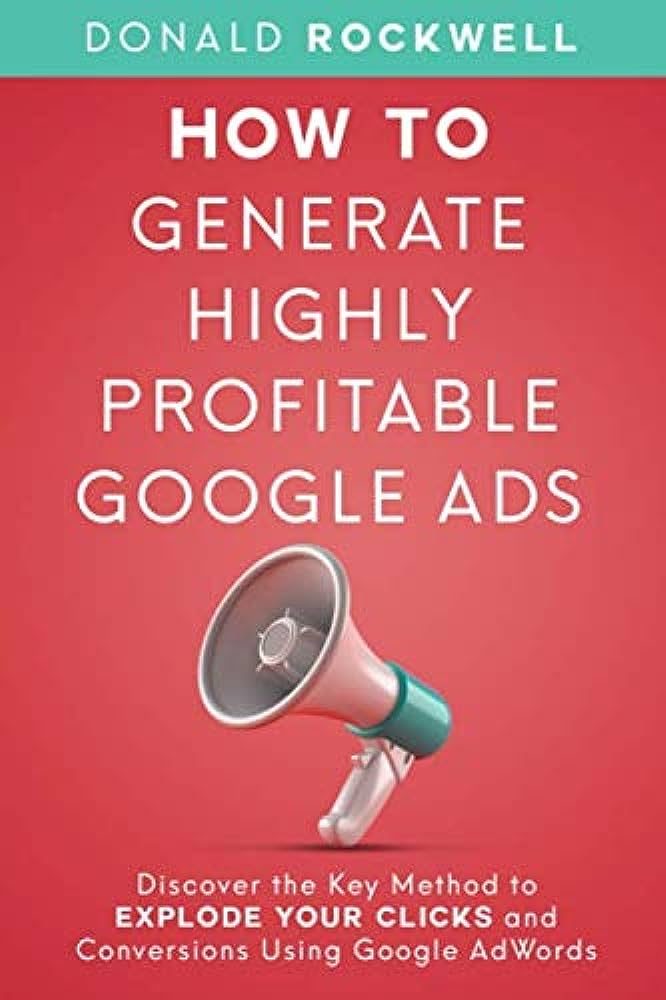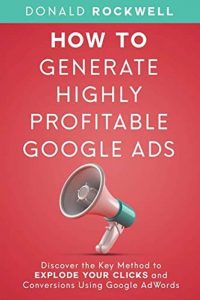 Donald Rockwell's How to Generate Highly Profitable Google Ads is another excellent guidebook that will take you from zero to hero in the PPC world.
Touching on pretty much every aspect of Google Ads, Donald provides a detailed but concise guide to becoming a PPCer.
Google AdWords Gotchas – Jason McDonald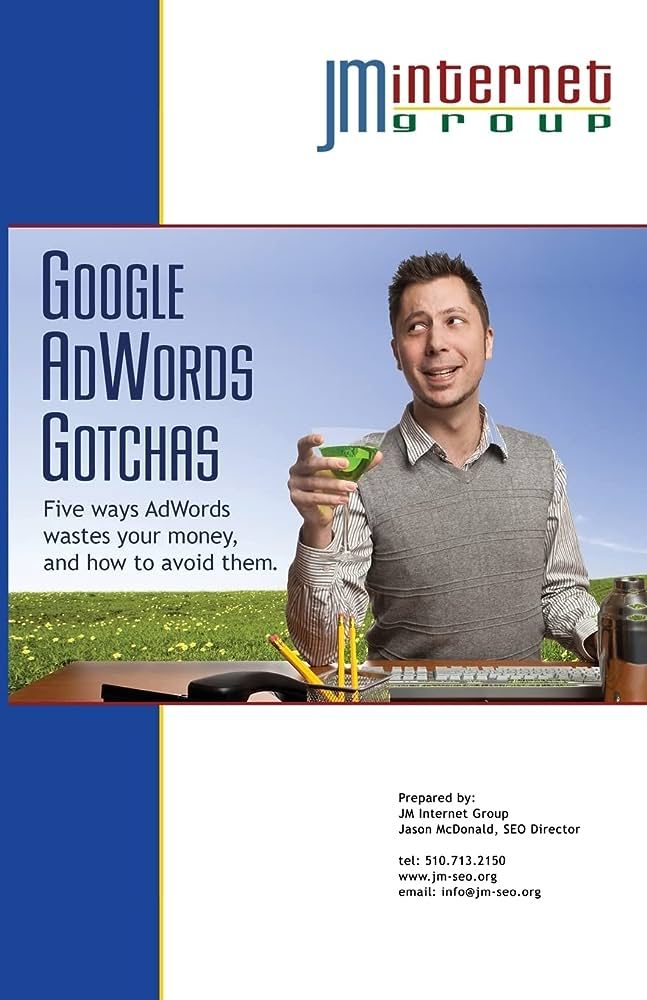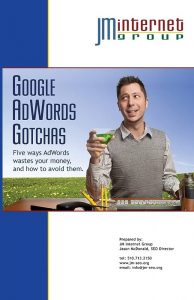 Marketing expert and SEO consultant Jason McDonald appears again on our list of the best books on Google Ads. However, in this book, Google AdWords Gotchas, Jason goes over 5 hidden pitfalls of Google Ads and how to avoid them in order to avoid burning through your budget.
Google AdWords Certification Guide – Keith Penn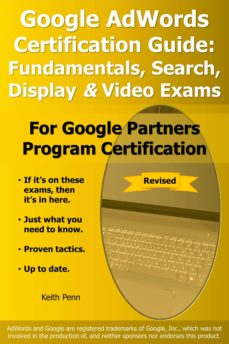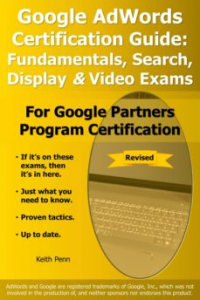 If you're a total beginner to Google Ads, you likely don't know that there is an official Google Ads certification that you can actually study for and be awarded! Keith Penn's book, Google AdWords Certification Guide, is a Google Ads study guide that aims to help you study for the Google Ads certification.
Sadly, however, this book was last revised in 2017, so keep that in mind before purchasing this title.
Speaking of which: if you're considering undertaking the assessment of any of the Google Ad certificate, then you might wonder which Google Ads certification is best for your unique requirements. It's a natural question to ask but thankfully for you, we have tried to answer it in our dedicated post.
Marketing and Advertising Using Google – Google, Karl Barksdale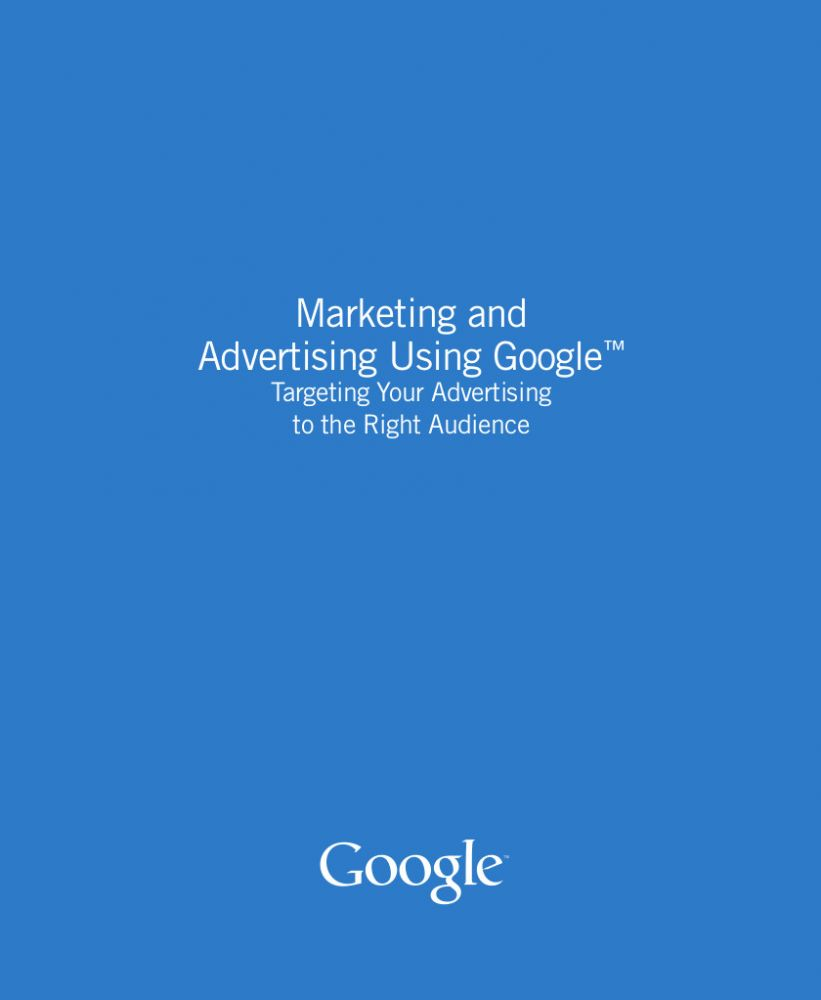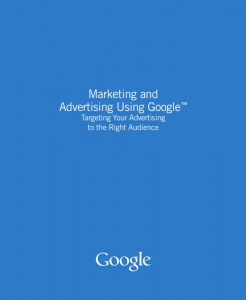 Google's official textbook to advertising using Google. So, if you want to take some insights, why not straight from the horse's mouth? There's one major caveat though: this book is horribly outdated as it was released in 2007. However, if you were looking for a Google Ads book pdf, you can find this book for free here: Marketing and Advertising Using Google.
Rapid Google Ads Success: And How to Achieve it in 7 Simple Steps – Claire Jarrett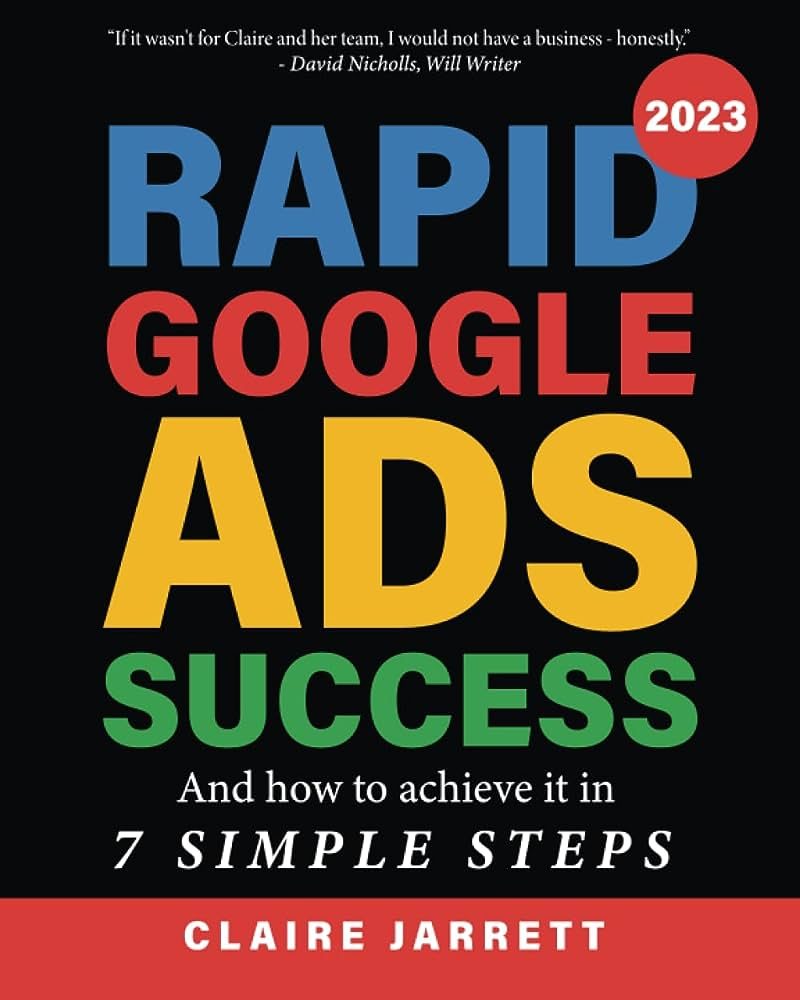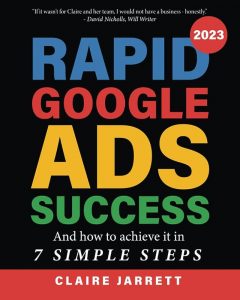 In Rapid Google Ads Success, Claire Jarrett condenses her nearly 2 decades worth of experience in order to get people started on the path to successful PPC marketing. If you're looking for a great guide that will take you from being a Google Ads novice to budding PPC marketer, this is the book for you.
Marketing: Ultimate Almanac of Free Marketing Tools – Jason McDonald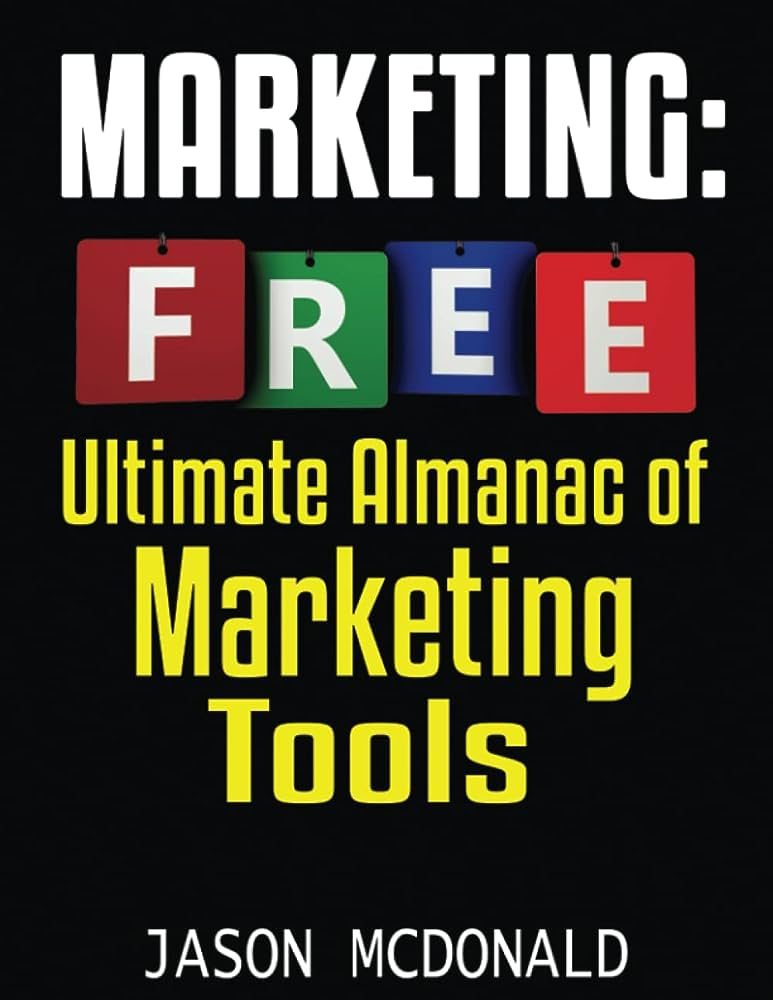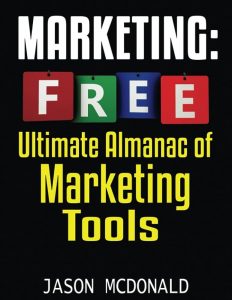 Who doesn't love free things? Unfortunately, whilst free Google advertising is simply the stuff of dreams, Jason McDonald's book, Marketing: Ultimate Almanac of Free Marketing Tools, is an excellently detailed compendium of free tools that PPC marketers can use for when they're starting out their SEA adventure.
Mastering Google AdWords – Noah Gray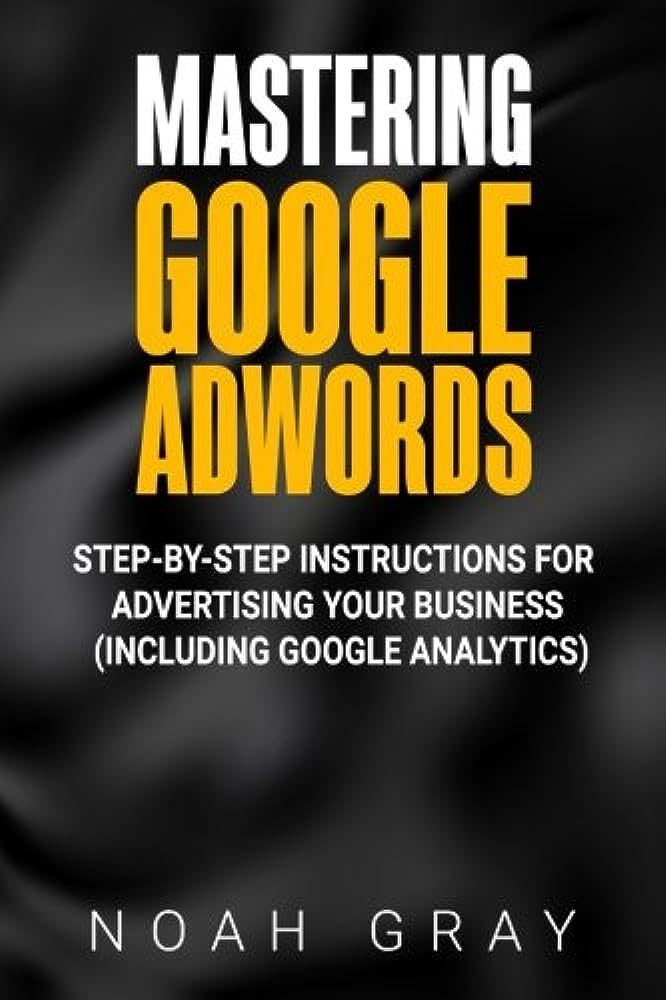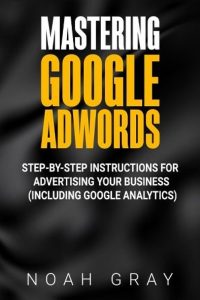 If you're looking for an in-depth guide to begin the path to becoming a Google Ads expert, then Noah Gray's book, Mastering Google AdWords, is the book for you.
Although mastery naturally requires much practice, Noah provides readers with extremely detailed guidance on how to become a Google Ads master.
Other Google Ads Books
These books, on the other hand, didn't make the cut for our list of the top Google Adwords books. However, there may be a few that would pique your interest just the same, and for that reason, we're including them here.
Google Adwords Guide: Increase Downloads And Control User Acquisition Costs The Right Way – Pearly Leonhart, 2022
AdWords Mastery – Learn How To Maximize Performance On Every AdWords Account – Lance Underhill, 2022
Secret Techniques for Evaluating (CPC) Cost Per Click Advertising: Google Adwords and Yahoo Overture Action Research Evaluation – Jimmy Ghinis, 2019
Google AdWords Secrets – Killer Advertising: Save Huge Money: Ultimate Google Analytics Get Sure Shot CPA Clicks From 1000 Million People in 10 Mins – Anirudh Kataria, 2018
Definitive Guide to Google Adwords: Everything You Need to Know About Google AdWords – Razaq A Adekunle and Tiolink DIGITAL, 2020
Pay-Per-Click Search Engine Marketing: An Hour a Day – David Szetela & Joseph Kerschbaum, 2010
Winning Results with Google Ad Words – Andrew Goodman, 2008
The Definitive Guide to Google AdWords: Create Versatile and Powerful Marketing and Advertising Campaigns (Expert's Voice in Web Development) – Bart Weller & Lori Calcott, 2012
Learning Google Adwords and Google Analytics – Benjamin Mangold, 2015
Google AdWords: Managing Your Advertising Program – Anastasia Holdren, 2011
Google Ads A Complete Guide – 2020 Edition – Gerardus Blokdyk, 2021
Google Ads (Adwords) Advanced (2020 Edition): Learn How to Mastering Google Adwords, Search and Display Network & YouTube Ads Profitably – Chan, 2020
PPC Made Simple: Pay Per Click Strategies For Dominating Google Adwords – Michael H. Fleischner, 2010
Google AdWords for Beginners: The Definitive Guide to PPC Advertising: Create Your Passive Income, Increase Your Sales, and Expand Your Business with Google and YouTube Ads – John Scaglia, 2019
Google Adwords For Beginners: How To Attract More Traffic To Your Website – Barry Niedbalec, 2022
Google Adwords 2022: A Beginner's Guide to BOOST YOUR BUSINESS Use Google Analytics, SEO Optimization, YouTube and Ads. Paperback – Anglona's Books, 2022
Google AdWords: A Beginners Guide To Learn How Google Works. Use Google Analytics, SEO and ADS For Your Business. Reach More Customers, Tackle Your Competition Better and Increase Your Revenue – Jeremy Preace, 2019
Google Adwords: The Ultimate Marketing Guide For Beginners To Advertising On Google Search Engine With PPC Using Proven Optimization Secrets – Mark Robertson, 2018
Ultimate Google AdWords Mastery for Beginners: The Beginners Masterguide for Dominating Google SEO, Analytics and Ads AdWords for Digital Marketing – Kerry Vinter, 2022
Google Adwords – An Introduction: The Ultimate Guide To The Many Opportunities for the Pay Per Click Professional: For Your Business & For Your Career! – James Lynch, 2015
Sams Teach Yourself Google AdWords in 10 Minutes – Bud E. Smith, 2011
Google Advertising Tools: Cashing in with AdSense and AdWords – Harold Davis, David Iwanow, 2009
MASTER GOOGLE ADS: A Step By Step Guide On How To Setup An Exceptional Campaign In Just 3 Hours And Manage It For Just 1 Hour A Week – Mike Ncube, 2020
The Ultimate Pay-Per-Click Guidebook: A Peak Into PPC (Pay Per Click) – Amarpreet Singh, 2015
Google Ads Practical Handbook, Search Network – Erik Tenorio García, 2020
Google AdWords for Beginners: A Do-It-Yourself Guide to PPC Advertising – Corey Rabazinski, 2015
Google AdWords: A Beginner's Guide to Google – Use Analytics, SEO, and AdWords – Become an Influencer on Social Media (2022 Guide for Beginners) – Wally Bax, 2022
There are a few reasons why we have not considered these books in our personal, highest rated books on Google Ads list. These reasons include:
Out-of-Date: a handful of the books have been published several years ago, meaning that they're just not up-to-date enough to be worth mentioning, especially when you consider the rapidly changing environment of Google Ads.
Not Up to Standard: compared to these best books on advertising, some of these titles just don't live up to that standard. Whether it's lousy writing or the lack of unique insights into PPC, we felt that these books simply didn't deserve inclusion.
How to Choose the Right Google AdWords Book
Wow, now that was a long list! Which makes it all the more difficult for our readers to pick the best Google AdWords book for them!
While it is impossible to choose the best book on Google Ads as each book that we have mentioned offers a different perspective on the massive and complex world of PPC, choosing the right book for you is an easier matter altogether.
There are a number of considerations that you ought to keep in mind before purchasing any of the books we mentioned:
Experience: are you starting out in PPC? Or have you been going at it for years? This is a key consideration to keep in mind!
Budget: how much are you prepared to spend on a Google Ads book? This is an obvious but also important criterion to consider. If you're strapped for cash, however, then there are a number of free resources online that you can use to learn more about Google Ads, including the best Google Ads forums, podcasts, free courses, and so on.
Medium: are you looking to purchase an ebook on Google Ads? Or do you prefer having a physical copy in your hands? Not all of the books we have mentioned are available as ebooks!
Needs: do you need a brief introduction to Google Ads? Or do you need a detailed guidebook into starting out as a PPC marketer? Or are you looking for actionable tips and strategies? This is an important one to consider.
Hopefully, the above considerations will help you when choosing the best book for Google Ads marketers for you!
Why Google Ads Is Important for Businesses
To conclude our list of the best books on Google Ads, we would like to remind our readers why using Google Ads is actually important for businesses!
Google Ads is important because it offers businesses the opportunity to display their brand to potential customers at the exact moment they are searching for products or services. Naturally, this makes Google Ads a powerful tool that businesses can leverage to drive traffic to their website, increase brand visibility, and ultimately boost sales.
Not only that, but Google Ads provides many options that businesses can utilise in order to get the most out of their marketing budget, including geotargeting; insights into the performance of ad campaigns; and a variety of ad formats, including search ads, text ads, display ads, and video ads.
And if you're interested in boosting the online presence of your business; reaching new customers; and driving consistent growth in today's competitive digital landscape, our list of the best Google Ads books should help you out!
FAQs
Can you make money as a Google Ads specialist?
Absolutely! In fact, many of the authors we mentioned above are SEA specialists and they make a living by becoming PPC consultants. By offering your services to businesses who need help with creating, managing, and optimising their Google Ads campaigns, you too can make money as a Google Ads specialist.
Is Google Ads hard to learn?
This largely depends on your familiarity with digital advertising and marketing concepts. If you're completely new to Google Ads, in our "Best Books to Learn Google Ads" section, we go over the best books that aim to introduce you to the topic of advertising on Google and building your skills from the ground up. We've chosen these books based on several criteria, including their ease of reading and how comprehensive they are to beginners. Moreover, Google itself offers extensive learning resources, certifications, and a user-friendly interface, making it accessible for most people to learn and master over time.
Should you use Google Ads?
If you operate a business, marketing is essential in order to succeed. Using Google Ads is one marketing avenue that you can consider, and in fact, it can increase your online visibility, drive traffic, and attract potential customers. If, however, you require a Google Ads specialist to boost sales and your ROI, don't hesitate to contact us for a free website audit.
Who advertises on Google?
There are many businesses that advertise on Google, ranging from small local businesses to large multinational corporations. Not only that, but even the businesses themselves come from diverse industries, including e-commerce, technology, finance, travel, healthcare, and more.