How to Become a Google Ads Specialist
What's the point in learning how to use Google Ads if you can't put your newly acquired Google Ads skills to use? It's a natural question to ask when you've invested so much time into becoming a Google AdWords expert only for nothing to come out of it… and that's why we're writing this guide on how to become a Google Ads specialist!
As a Google Ads agency, we've been through it ourselves. Before starting our agency, we were AdWords specialists ourselves, doing our best to make it in life. We had our highs and lows, and we've made our mistakes, but thankfully, we've pulled through and now we manage our own Google Ads agency, which is great for us!
And to help out our fellow marketers, we're going to be explaining how to become a Google Ads expert and how you can use your skills in order to work the job of your dreams: as a full-time Google Ads professional.
In this guide we'll not only teach you how to become a Google Ads specialist and get paid for it, we'll also explain several related aspects to the job, such as what Google Ad experts do, how much you can expect to earn for your work, and even how to become Google Ads certified!
What Is a Google Ad Specialist?
Before you can even think of how to be a Google Ads specialist, you need to know what the job is and what it consists of. As you might easily guess from the name, Google Ads specialists are professional marketers that plan, create, manage, and optimize campaigns using the Google advertising platform.
It's naturally the case that not all Google Ads experts are the same: some will specialize in a certain channel of Google Ads, like search ads or display ads, while others will be more general marketers that are able to create campaigns in all of the channels. And others are even more general marketing experts, able to perform landing page optimization, manage email campaigns, and other similar marketing tasks.
However, as a Google PPC specialist, you are expected to at least know the basics of all the marketing channels in order to be as versatile as necessary, depending on the job at hand. Therefore, your Google Ads specialist training ought to be as comprehensive as possible.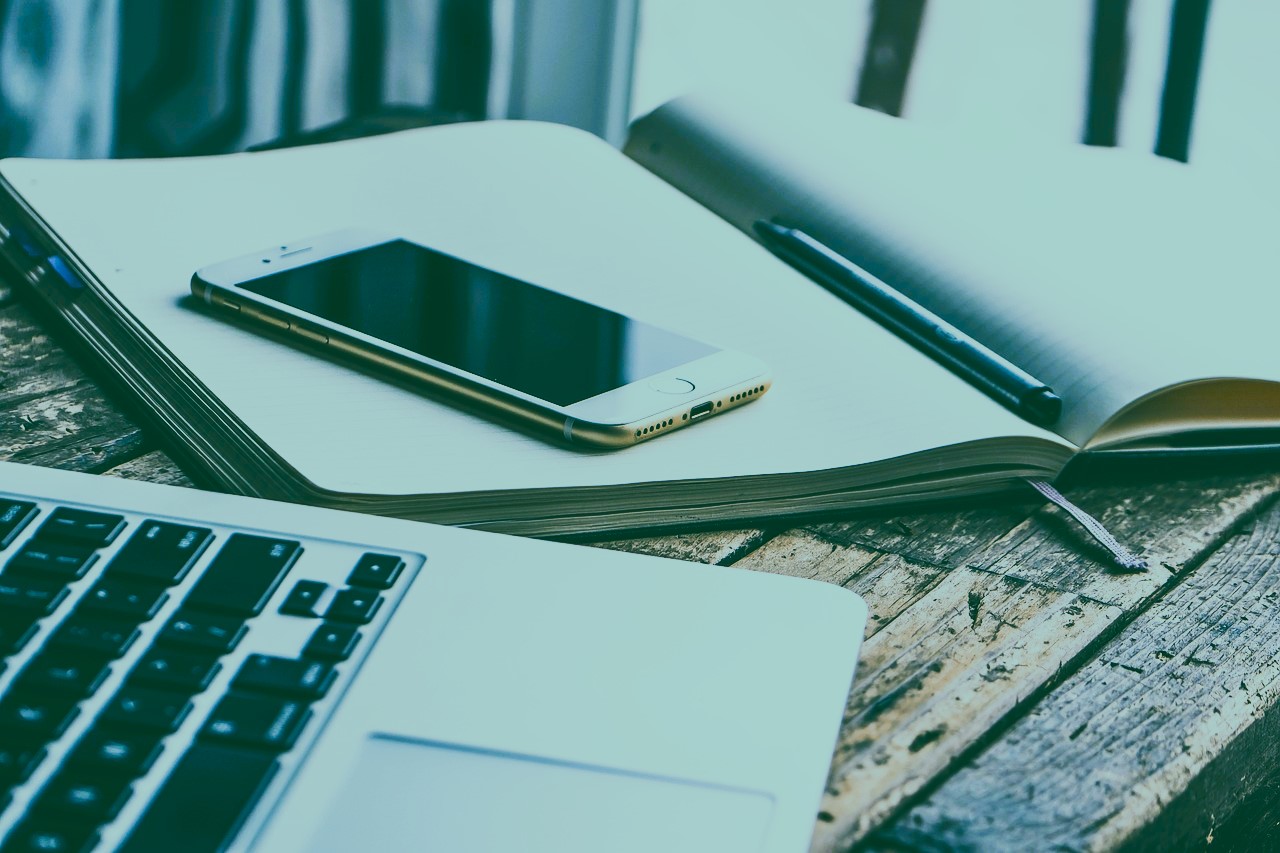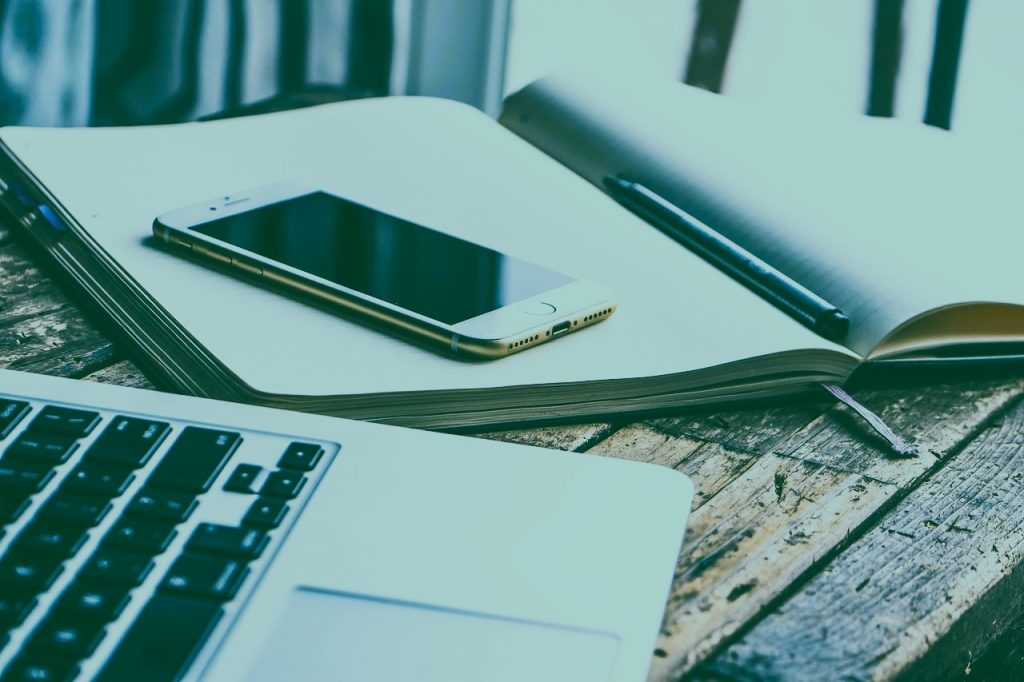 Google Ads Specialist Jobs
There are many sorts of Google Ads specialist jobs that are available out there on the market. In fact, there is actually a lot of demand for a Google advertising expert out there—so much so that it might surprise you!
Of course, finding a job as a Google marketing expert will depend on your level of experience and your preference. However, you'll be glad to know that there are many jobs available, including remote jobs, part-time roles, and even entry level positions.
There are also more specialized roles available, such as being a Google search ads specialist or being a Google shopping ads specialist.
Is Being a Google Ads Specialist Legit?
As you're reading, you might be asking yourself if working as a Google advertising specialist is just too good to be true and that we're simply taking you for a ride. However, this couldn't be farther from the truth: as Google AdWords specialists ourselves, we've built our livelihoods around this form of marketing.
So, if you're wondering "is being a Google Ads specialist legit?" we're here to tell you: yes, it is! And there are many opportunities to put your Google Ads specialist skills to the test, either at an agency, a freelancer, or even being part of an in-house marketing team.
Looking to hire a Google Ads specialist instead? Our team of Google Ads experts can handle your campaigns for you.
Contact us now for a free 30-min audit!
What Does a Google Ads Specialist Do?
There are many kinds of tasks that can be assigned to you as a Google paid ad specialist, so if you wish to start this career path, you better be aware of the kind of work that you're expected to do. Don't say you haven't been warned!
So, without further ado, here's what a Google Ads specialist does:
Monitoring Campaigns Performance: first and foremost, if you're looking to become a Google Ads professional, you have to be prepared to monitor the performance of your campaigns. Otherwise, how can you know what's working and what isn't? To do so, you'll need to track and analyze several metrics, like conversions, click-through rate, cost per click, etc.


Compare Performance to Competitors: marketing can be considered as a war of competitors. You won't be able to tell if you're reaching your KPIs (key performance indicators) or if you're doing well if you have no benchmark to refer—and this is where your competitors come in. Moreover, if your competitors are suffering, then you should strike while the iron is hot. On the other hand, if they're slowly dominating your niche, then you know you need to ramp up your marketing efforts.


Write Up Performance Reports: of course, it's not enough to solely check if your marketing efforts are paying off, you are also expected to use the metrics you're continuously analyzing to convince your employer that you're doing a good job and that they are getting their money's worth.


Optimize Campaigns: probably one of the most important functions of a Google Ad specialist is the task of optimizing campaigns. If a campaign is suffering, for example, you're going to need to go in and work your magic in order to get it back on track. If it's performing well, on the other hand, then you should optimize it for better results!


Testing New Variations: it's not enough to simply do the same old things over and over again. Marketing changes all the time for crying out loud! While you're not exactly expected to be innovative and think outside of the box all of the time, you should be continuously testing new variations just in case a campaign isn't working because something in the ad copy is holding it back!


Create New Campaigns: other than managing already existing campaigns, sometimes it's the case that you will need to create a whole new ad campaign. This is to be expected, especially if the company you work for launches a new product, or wishes to take a new marketing angle, etc.


Offer Recommendations: since a Google Ads expert is also expected to be knowledgeable in many areas of marketing, then it could also be the case that you're expected to provide your thoughts on other marketing aspects rather than just Google Ads campaigns. For example, you might asked for your feedback on a particular landing page.


Reviewing Targeting Results: targeting is one of the most important parts of a successful ad campaign as you don't want to waste your budget on showing your ads to people who aren't interested at all in your product. Therefore, it's important to make sure that your targeting is working well.


There are of course many other tasks that you could be called on to do as a Google AdWords specialist, such as managing bidding strategies, maximizing campaign performance with bid adjustments, and selecting keyword match types.
Can You Make Money as a Google Ads Specialist?
Yes, of course you can! Otherwise, if there were no money involved, no one would really become a Google PPC expert, right?
The good news is that there is actually quite a lot of money to be made working as a certified Google Ad specialist. In fact, there are many ways you can actually make money when becoming a Google Ad specialist, and we will be going over the ways you can work and make money in this position.
Of course, the amount of money you make depends on many factors. These include whether you're working as a freelancer or as part of a bigger company; how much work you take on; your level of expertise and your total amount of experience; the economical impact of your geographical location, etc.
Google Ads Specialist Salary
If you decide to become a full-time Google paid ads specialist for a marketing agency or an in-house marketing team for a company, then you can expect to make anywhere between $47K-$77K per year.
According to Glassdoor, the average Google Ads specialist salary in the US stands in at around $55.5K per year while the median salary just under $60K. Of course, your salary will largely depend on where you are on the payscale (or in other words, your position) and the amount of experience under your belt.
On the other hand, according to Upwork, the average hourly rate for Google Ads specialist work is between $15–$40/hr.
How to Become a Google Ad Specialist
So, you're genuinely interested in how to become a Google paid ad specialist and would like to know what the steps are in order to get there? Then thankfully for you, we're going to go over the basic steps that you need to take in order to pursue this line of work.
You'll be glad to hear that the Google Ads specialist requirements aren't so stringent and the steps themselves can be easily accomplished with time and dedication. Finally, you'll be happy to hear that you can become a Google Ads specialist for free thanks to the fact that there are so many great and free resources out there!
1. Learn How to Use Google Ads
This first step is a no-brainer. How do you become a Google Ad specialist if you haven't the slightest clue of how Google Ads works? It's like becoming a carpenter when you can't even saw a piece of wood in half. It just doesn't work.
The good news, however, is that there are many ways of how to learn Google Ads, including many ways you can learn for free, which is a bonus. In our opinion, the best way to learn is through a course, as this will take you through everything you need to know from the ground up.
2. Understand the Google Ads Certification Process
One of the fundamental steps to becoming a full-fledged specialist is applying for a Google Ads certification on the Skillshop website. These are official accreditations from Google that certify that you actually have what it takes to work as a Google Ads expert.
Of course, bear in mind that accreditations can only go so far and you need plenty of experience in order to truly succeed as a Google AdWords specialist. Without the necessary experience to back up your certificate, it's essentially worthless.
At this point, you might be wondering "is Google Ads certification worth it?" and it's a natural question to ask. We suggest reading our blog post on the matter so that you can find out what the pros and cons of the certification is, and arrive to your conclusions on whether it's worth getting.
3. Choose the Google Ads Certification That's Best for Your Needs
Before you can take any of the assessments in order to receive your Google Ads certification, you're going to need to choose which one of the certifications is best for your needs. Naturally, if you want to become as best a specialist as possible, our suggestion is to do all of them.
There are the following available certifications at the moment:
Google Ads Measurement Certification: This certification focuses on tracking conversions and using metrics to gain insights into your Google Ads campaigns, ensuring you can measure their effectiveness.


Google Ads Search Certification: This certification is for Google Search Ads, demonstrating your proficiency in creating and optimizing search campaigns, as well as integrating paid advertising into a broader marketing strategy.


Google Ads Search Professional Certification: A more advanced version of the Search Certification, it showcases your expertise in Smart Bidding, target audience strategies, and optimization techniques to boost sales.


Google Ads Display Certification: This certification covers Google Display Ads, certifying your ability to leverage banner ads effectively and integrate display advertising into marketing strategies.


Google Ads Creative Certification: This general certificate focuses on creating effective ads across various Google Ads formats, including videos and images.


Google Ads Video Certification: This certification showcases your skills in creating video ad campaigns on YouTube, using video ads to boost brand awareness and conversions.


Google Ads Apps Certification: This certification is for advertising mobile apps on Google's channels, emphasizing app listing optimization and advanced app campaign strategies.


Grow Offline Sales Certification: This certification assesses offline advertising skills, demonstrating your ability to create offline marketing strategies and measure their performance with key performance indicators (KPIs).


AI-Powered Performance Ads Certification: This certification highlights your understanding of using AI in Google Ads campaigns and your ability to leverage its power for better performance.


AI-Powered Shopping Ads Certification: This certification indicates your expertise in Google Shopping Ads and your proficiency in using Performance Max to grow a retail business and expand your clientele.
4. Study for the Google Ads Exam
Like any other exam you've ever taken in your life, you will need to study for it. There is a variety of ways that you can do that, including using the refreshers provided by Google itself. Otherwise, you can use any other Google Ads resources in order to study for the exam.
5. Pick Up Your Certification
It's time to take the test. The Skillshop Google Ads assessments consist of a mixture of true or false and multiple-choice questions. You will need to score 80% or over in order to pass. This is with the exception of the app certification, which only has 70% pass mark.
if you've managed to study correctly, you ought to have passed on the first try! If you didn't manage, however, don't worry. You can always retake the test after 24 hours have passed.
6. Apply Your Skills
Now that you've learnt Google Ads and have also become a certified ad specialist, it's time to put your skills to the test. After all, there's only so much you can learn from reading online or taking courses, even if it is a Google Ads expert course. Nothing replaces hands-on experience.
There are many avenues that you can follow in order to gain experience: you can look for entry-level positions, volunteer for voluntary organizations, or even create your own campaigns for your own properties. You can maybe even try your hand at freelancing, but this is more difficult than first meets the eye.
7. Keep Updated with Changes to Google Ads
Like any good marketer, no matter your choice of marketing channel, you need to keep yourself up-to-date with the various changes that happen to the marketing platforms you make use of. This is true whether you're a social media marketer, an SEO, etc.
Therefore, we highly suggest following the best Google Ads blogs in order to keep yourself abreast with all the changes that are occurring to the Google advertising platform.
8. Renew Your Google Ads Certification
Oh, there's one thing we almost forgot to mention: Google Ads certifications are only valid for one year. If you wish to remain a certified Google Ad specialist, then you're going to need to retake the assessment in order to renew your certificate.
9. Maybe Blog About Google Ads?
Funnily enough, we're at this point ourselves. And this is because one of the best ways to establish yourself as an authority in an industry as well as to boost your brand awareness is to blog regularly about the industry, offering insights and guides to users interested in the topic of Google Ads.
Another way you can gain this kind of exposure is through guest posting—in other words, publishing your content on someone else's website in order to maximize your brand outreach, and even for the chance to get noticed by other major players in the niche.
10. Create a Project Portfolio & Collect Client Reviews
Last but definitely far from being least, if you want to take this whole Google advertising specialist thing seriously, you're going to need to compile a portfolio of past projects that you have worked on. This will make you more credible as a professional because prospective clients will be able to see that you're the genuine article.
Moreover, it's a good idea to begin collecting testimonials from your clients. Sure, they won't be too keen on sharing the results of the successful campaigns you've run for them, but they should be more than happy to oblige if you ask them for a review of your services.
You should also consider asking them if it's okay to share details of how you've managed to help them in their marketing goals, such as how many conversions they've gained while you were working for them, and other such metrics.
Looking to hire a Google Ads specialist instead? Our team of Google Ads experts can handle your campaigns for you.
Contact us now for a free 30-min audit!
Google Ads Specialist Resume
So, now that you've completed whatever Google Ad specialist training you need to do, you need to create a killer Google Ads specialist resume that will blow every other marketer out of the water and get you hired quicker than you can say "Google Ads specialist job description".
For this to happen, you're going to need 2 things: experience and accreditations. If you lack the former, then you will need to look out for entry-level positions or internships in order to slowly build up the experience you need to excel as an AdWords professional.
On the other hand, when it comes to accreditations this is a simpler process as all you need to do is apply for a Google Ads specialist course that offers a certificate of completion, and boom! you've got yourself an accreditation. If you're truly interested in this route and would like to take a Google Ads course, we've written about the best Google Ads courses in a separate blog post, which we highly suggest you read.
However, to truly become a certified Google Ads specialist, you will need to complete an assessment at the Google Skillshop, which is Google's training and accreditation center for using Google Ads. We will be explaining in further detail in the coming section, so read on to find out more.
Finally, it goes without saying that you should also follow the standard best practices of creating a resume for whatever job it is. These include things like giving your full contact details; giving a full summary of your skills; marking down any relevant achievements (for example, a previous ad campaign that went particularly well), etc.
How to Become Google Ad Certified
Getting your Google Ad specialist certification is actually much simpler than many would imagine. If you want more details on how to get Google Ads certified, our separate blog post will give you all the details you require. However, the short of it is this:
Create Your Skillshop Account: first and foremost, you're going to need to create an account on the Skillshop website. Without an account, you won't be able to take any of the courses or do any of the assessments.


Select Your Google Certification: there are many certificates available, each one assessing a different area of using Google Ads. All you have to do is simply pick the one which best suits you. If you're wondering which Google Ads certification is best for your specific marketing needs, we have written a whole guide on the subject, which we recommend you go and read.


Study, Study, Study: just like any other exam you've ever taken in your life, you're going to need to prepare for the Google Ads specialist test that you have chosen. That way, you can be sure that you'll pass on the first try and won't have to retake it in the future.


Pass & Become a Google Certified Ad Specialist: if you've studied well, you should have passed your assessment and received your certification. Congratulations! Now, with your Google Ads specialist certification, you've been fully certified by Google themselves!


However, don't fret if you didn't manage to pass your Google Ad specialist test. There are no real consequences as the assessments are completely free, so you won't be losing any money. Furthermore, the only thing that really happens is that you won't be able to retake the test until 24 hours pass.
How to Work As a Google Ads Specialist
So, after all's been said and done, how do you actually get a job as a Google AdWords specialist? Well, the short version is that it depends on what kind of employment you're looking for. In other words, are you looking to become a freelancer? Or are you fine working under someone else at an agency or as part of a marketing team? Depending on your goals and preferences, the processes will be different.
The long version, on the other hand, had to be broken into the following sections. So, please do yourself a favor and continue reading if you really want to know how to be a Google Ad specialist and make money with your skills. 
How to Work at a Google Ads Agency
One of the many ways Google Ad specialists can get meaningful work is by forming part of a Google Ads agency—exactly like the team here at Ads Institute. In fact, if you're starting out as a Google AdWord specialist, working with an agency is often the best way to start out as you can often find entry-level positions here.
Naturally, the majority of Google Ads specialists that decide to work for an agency form part of a hierarchy within the agency. In other words, they have to report to a manager, and so on. Moreover, the projects that they will handle would usually be other companies that decide to employ the agency to take care of their ad campaigns.
How to Work as an In-House Specialist
Other than working for an agency, Google AdWords experts can even form part of an in-house marketing team for big brands. Massive and powerful corporations often don't outsource their marketing but create their own marketing departments that will handle all of the marketing of their brands.
So, rather than taking care of other companies' campaigns, you would be handling the campaigns for your own company. Of course, you would still have a manager to report to, and so on. But when working for a company like this, you can gain a deeper understanding of the projects you take care of.
How to Become a Google Ads Manager
If you manage to prove yourself as a Google AdWords professional, and you have also managed to display managerial skills, a proactive attitude towards improving, and eager to take on a leadership role, then you might find yourself promoted to a Google Ads manager.
Not only that, of course, you will also need some form of Google Ads expert certification, plenty of experience in SEM and analytics, and preferably a digital marketing degree to boot. And that's because not only will you manage campaigns, but you will also have to create advertising strategies, reports on KPIs, and so on.
How to Be a Google Ads Freelancer
To finish off this section, we'll be discussing what must be the dream for everyone interested in working in this field, and that's becoming a freelancer. When people think of a freelance Google Ads specialist, they think of a digital nomad who travels the world with their laptop, working wherever and whenever they want.
We could easily see why this is a dream come true for many people, but don't let these dreams of freedom fool you: becoming a Google Ads freelancer is very difficult and requires a lot of dedication. As Dennis Moons from Store Growers explains, he had to spend a lot of time looking for work via cold outreach and networking. And he even explains that it got to a point where he was almost employed full-time by one company.
However, in the end, Dennis succeeded, and so why can't you? As a freelancer, you can offer your services to small and medium-sized businesses that are looking to outsource their marketing. You'll essentially be acting as a one-man marketing agency.
As a freelancer, you also have the option of subcontracting—in other words, filling in the gaps for another company by offering your services, services which they lack. For example, imagine if a Google Ads agency wants to offer services to French-speaking parts of the world, but no one in their company actually knows any French.
Now, they could either hire a new employee who's fluent in French, which entails having to train the new employee in the processes of the company, having to pay for his salary, benefits, etc. Or else, they could subcontract an established Google Ads campaign specialist who's fluent in French and save themselves some costs.
Is Becoming a Google Ads Specialist Worth It?
Well, this really depends on what you want out of life. We can't tell you that becoming a Google Ads expert is the best decision you could ever take because that would be very irresponsible of us. Firstly, we're biased: as ad specialists ourselves, of course we would tell you that becoming a Google Ads specialist is worth it. Otherwise, how would we do it ourselves if we don't think it's worthwhile!
The first thing that you ought to really think about when considering whether becoming a Google Ads professional is worth your while is whether you are passionate about pay-per-click marketing. Remember: to truly succeed at being a Google PPC expert you will need to spend several months managing ad campaigns in order to gain the necessary skills.
So, this line of work isn't exactly something that you can do temporarily, unless you take up an internship and decide the role isn't for you. Moreover, the work is not exactly easy, especially when you consider how competitive Google Ads are. And there is also the danger of working too many hours if you don't consciously maintain a healthy work-life balance…
However, if PPC marketing and paid advertising are things that you're passionate about, then how can becoming a Google Ad specialist not be worth it? After all, you're pursuing your passion, gaining more experience in your specialized role, and getting paid for it.
Moreover, there are also other positives, including always being able to find a job since Google Ads specialists are always in high demand. Other benefits include enjoying a sizable salary, as we have already seen, and many opportunities to work remotely, as these kinds of jobs often come with remote working perks.
Looking to hire a Google Ads specialist instead? Our team of Google Ads experts can handle your campaigns for you.
Contact us now for a free 30-min audit!
How to Start a Google Ads Agency
Rather than work as an employee or becoming a freelancer, are you more interested in starting your own Google Ads agency? Well, we clearly know the feeling as you're currently reading this guide on our website, which is obviously dedicated to our Google marketing business!
Of course, there are many difficulties involved in setting up any business, and setting up a Google Ads agency runs into all of those difficulties and more. You will need a lot of experience in running ads campaigns in order to even begin thinking about opening an agency.
But experience in using Google Ads isn't enough, as you will need other skills, specifically entrepreneurial and managerial skills. You will need to think both as a marketer and as a businessperson when opening your agency. Moreover, when you start hiring employees, you'll need to be a capable manager in order to take care, retain, and possibly even train these employees.
It's not enough to simply pay them a salary and hope for the best. They would also require direction, and you as the director of the agency need to be the direction they need. Therefore, you also need to be motivated enough to also inspire your employees to be motivated.
These are some pointers that we would like to give you before finishing off this "how to become an ads specialist" guide. We will go into greater detail in our dedicated post on how to start a Google Ads agency.
How to Become a Google Certified Business
In order to become a business that's certified by Google themselves, you will need to sign up to the Google Partners program. By Google's own definition, "Google Partners is designed for advertising agencies and third-parties that manage Google Ads accounts on behalf of other brands or businesses."
There are also benefits involved when signing up for Google Partners, such as consumer insights reports and promotional offers. To sign up for the Google Partners program, you simply have to do the following:
Go to the Google Partners website and click on the "Join Google Partners" button.
Sign in to your Google account.
Go over the terms of service and disclaimer, and then click on "Accept and continue".
Choose the Google Ads manager account that you use for your business and fill in the required information.
Click save, and you're good to go!
How to Get Clients for Google Ads
There are many ways you can get clients for your Google Ads business, whether you're a full-fledged agency or a freelance marketer. We'll be expanding more on this topic in our dedicated post on how to get Google Ads clients, but we'll touch upon it briefly here.
For example, you can do like Dennis Moons did and do a lot of cold outreach and networking. This could involve finding companies that are already running Google Ads, reaching out to them, and propose to reduce their paid advertising costs through your services.
Otherwise you can focus on branding, and invest in building a successful brand that will get anyone looking to hire a Google Ads agency to reach out to you without you having to ever contact them. These are only a couple of options. We look at many more in our dedicated post.
FAQs
Are there any other questions that you have? Maybe we can answer them for you here.
How long does it take to become a Google Ads specialist?
When you factor in all the time it takes to learn the Google Ads platform and the time it takes to gain experience using the platform, it will take you around 6 months of Google Ad specialist job training just to become fluent with using Google Ads. In other words, this is the time it should take you to become an intermediate user. Mastering the platform and becoming an expert, on the other hand, should take around 2 years. And this isn't even taking into account the time it takes to achieve a Google Ads specialist certificate, which approximately takes a couple of hours in itself.
Can anyone be a Google Ads specialist?
Yes, absolutely! There is no reason at all why anyone cannot be a Google AdWords specialist if they choose to be. All they need is the required time and dedication to learn how to use the platform and mastering it. Other than that, the sky's the limit!
What does it take to be a Google Ads specialist?
In order to become a Google Ads specialist, you will need a couple of things. Firstly, you will need experience in using Google Ads, as well as general knowledge of marketing, analytics, and even other advertising platforms. Also, it's almost essential to become a certified advertising specialist by completing a Google Ad specialist course. Other than these, the only requirements are a passion in using Google Ads and a determination to succeed in a competitive industry.
Is it worth it to become a Google Ads specialist?
If using Google Ads is your passion, then it's definitely worth your while to become a Google Ad specialist. You'll essentially be pursuing your passion, gaining experience in a field that you enjoy, all while getting paid for it. Moreover, there are many opportunities for work as ads professionals are continuously in demand.
What is a Google Ads expert?
A Google Ads expert is essentially anyone that has plenty of experience and education in the field of paid advertising, and Google Ads in particular. In this sense, they are no different to Google Ad specialists.