What Is Google Ads Certification?
Google Ads certifications are accreditations provided by Google once you have demonstrated sufficient proficiency in either the basic or the more advanced facets of using Google Ads, or even both. They are part and parcel with Google's essential Google Ads courses.
In fact, while you can go ahead and do the exams in order to skip the learning modules and get your certifications as soon as possible, Google Ads beginners are strongly encouraged to go through the whole course before taking the exam.
The courses will largely teach you the basics of Google Ads, but there are some advanced aspects that you can learn as well.
If, however, you would like to learn Google Ads from courses other than the Skillshop Google Ads courses, then you should check out our article on the best Google Ads courses. Otherwise, if you're looking for the best Google Ads course on YouTube, our article on the best YouTube channels to learn Google Ads will help you out.
Types of Google Ads Certification
As you might already be aware and as we have already implied in the previous paragraphs, there are multiple kinds of Google Ads certifications. Knowing the certificates that are available as well as what each certificate focuses on is imperative for understanding which Google Ads certification is best for you and your needs.
Google Ads Measurement Certification


With the measurement certification, Google is essentially testing you for your ability to take key metrics into account when strategizing and optimizing your Google Ads campaigns. Therefore, the Google Ads Measurement Certification is all about tracking conversions and using metrics to gain insights into your marketing.
Google Ads Search Certification


A certification designated for one of the most well-known form of Google Ads: Google Search Ads. These are the sponsored links you see when you do a search on Google.
With the Google Ads Search Certification, you're not only showing that you actually know how to use Google Ads reasonably well, but that you're also familiar with automated solutions like Smart Bidding as well as being able to integrate Google paid advertising into an overall marketing strategy, being able to strategize in order to increase sales and audience reach, etc.
Google Ads Search Professional Certification

This is the more advanced version of the previous certificate that we looked at. With this certification, you can show prospective employers and clients that you're well on your way of becoming a Google Ads master.
In fact, the Google Ads Search Professional Certification demonstrates that you can create Smart Bidding strategies; can implement bidding best practices to reach marketing goals; can implement a target-audience strategy in order for your ads to reach the right kind of customers; and other forms of optimization strategies intended to boost sales.
Google Ads Display Certification


Google Display Ads are perhaps the most notorious of the Google advertising options out there: they are the banner ads you see on almost every website you visit. You often find them on the sidebar or below the header of a website.
The Google Ads Display Certification certifies that you have the knowledge to leverage this form of advertising to its fullest, as well as being able to integrate Google display advertising into the overall marketing strategy of a company and developing strategies in order to maximize your audience reach.
Google Ads Creative Certification


The Google Ads Creative Certification is a general certificate that touches upon all forms of Google marketing options. In fact, it doesn't showcase mastery in any one form of Google Ads, but that the owner of this certificate knows how to create effective ads in all of the Google Ads forms. Therefore it certifies that you can create effective ads in multiple media, like videos and images.
Google Ads Video Certification


For those of you who have somehow managed to live under a rock, YouTube is owned by Google and hence, video ads are essentially the ads that pop up when you're trying to watch a YouTube video. You might think this form of advertising is universally reviled, and hence not effective, you'd be surprised!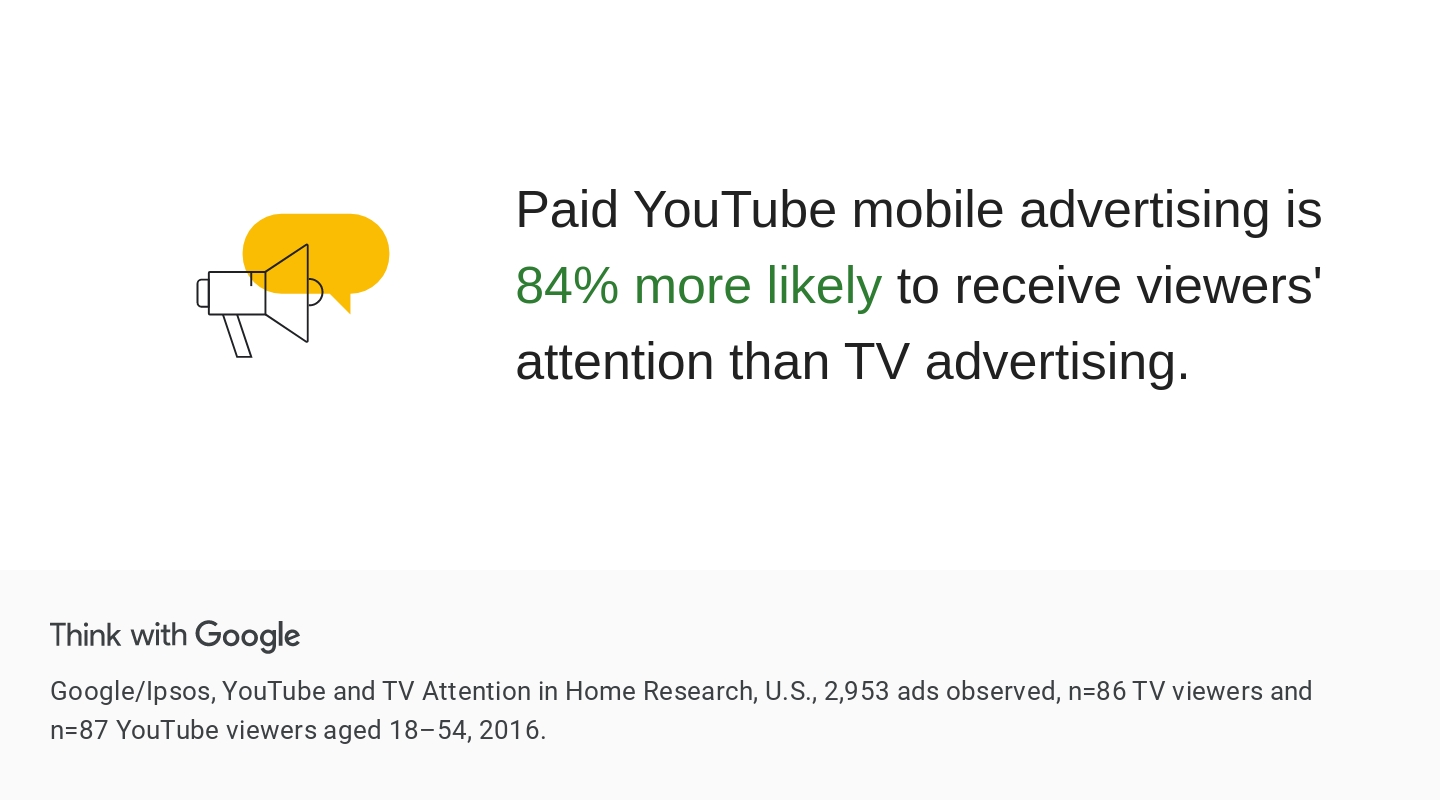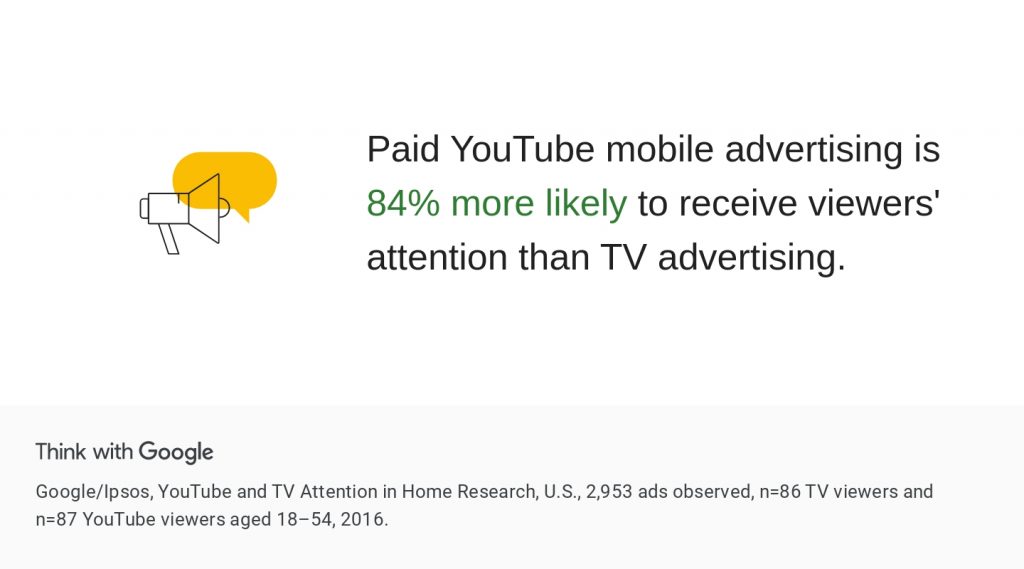 In fact, according to Google's own data, paid YouTube mobile advertising is 84% more likely to receive viewers' attention than TV advertising. Unfortunately, the statistic is from 2016, so the percentage might be different nowadays.
Anyway, the Google Ads Video Certification shows that not only are you familiar with how to create video ad campaigns on YouTube, but that you can leverage video ads as a way to boost brand awareness and conversions.
Google Ads Apps Certification


Naturally, since Google also owns Google Play Store, you can also advertise your mobile apps as part of the Google advertising channels. Unlike the other channels, marketers have far less say on how app campaigns will end up looking as Google does most of the work instead.
Google does this by using the information on your app listing to create the ad themselves. Therefore, make sure your app listing is as attractive as possible!
To close off, with the Google Ads Apps Certification, you are certified as not only knowing the basics of app advertising, but that you can also boost the performance of your app campaigns using advanced optimization strategies as well as enhancing the quality of your app listing.
Grow Offline Sales Certification


This is another certificate that does not specifically deal with any of the Google advertising channels. In fact, you won't be dealing with digital marketing at all with this certificate as you'll be assessed on your offline advertising skills.
In other words, the Grow Offline Sales Certification shows that you have what it takes in order to succeed with offline marketing. This includes creating offline marketing strategies, and being able to collect KPIs (key performance indicators) related to these strategies.
AI-Powered Performance Ads Certification

With the recent rise of AI, which has pervaded pretty much every aspects of our lives, Google has also began publishing certificates and courses dealing with how to leverage AI in your ads campaigns.
The AI-Powered Performance Ads Certification lets others know that you understand the importance of using AI in your Google Ads campaign and you can leverage its power to your advantage.
AI-Powered Shopping Ads Certification


Finally, the AI-Powered Shopping Ads Certification shows that you know that Google Shopping Ads system inside out, and that you can fluently use it as part of your marketing strategy for growing a retail business. It also means that you are aware of how to leverage Performance Max in order to increase your clientele.
How Much Is Google Ads Certification?
Now we've come to what we consider the best part of this article: you might actually be surprised to find out that the Google Ads certification is absolutely free.
Yes, you read that correctly.
The courses offered by Google as well as the certifications that you receive once you finish all of your training are all free of charge. So, you can learn about how to use Google Ads and get Google certified without taking out a penny!
How to Become Google Ads Certified
Becoming Google certified is actually much simpler than you might think. In fact, all you need to do is follow the following four simple steps:
Create Your Skillshop Account: firstly, you will need to create an account on Skillshop.


Choose Your Google Ads Certification Exam: select one of the certification exams from the ones we mentioned above.


Prepare for the Exam: as you would with any other exam, you will need to study for the Google Ads certification exam to make sure you pass on the first try.


Pass and Get Certified: if you prepared well, then you should have passed with flying colors and gotten your certificate: congratulations!


This has only been a concise guide to becoming certified on Google Ads. For a complete guide on how to get Google Ads certified, we suggesting reading our article dedicated to the subject.
How Long Does It Take to Get Google Ads Certified?
This depends on your level of experience and familiarity with using Google Ads. If you're already using Google Ads on a regular basis, either because you've learnt from other online tutorials or because you've read any of the best Google Ads books that teach you how to use Google Ads, then getting Google Ads certified won't take you long at all.
And that's because all you need to do is simply sit for the assessment, which takes "1.3 hr" according to Google, and do your best to pass. If you manage to pass, then bada bing bada boom, you've earned your certificate. If you wish to do all the certificates this way, then you can expect to be fully certified in 13 hours or less.
However, if you're a Google Ads beginner, then things will naturally take longer. And this is obviously because you will first need to learn how to use Google Ads. Furthermore, we would also highly encourage you to participate in the optional courses associated with the certificate of your choice before taking the assessment.
That way, you can be 100% certain that you're fully prepared for the assessment and you won't have to retake it another time.
To finish off, it's hard to determine what the total duration will be to get Google certified if you're a beginner. However, the good thing about the Google Skillshop courses is that they give you an estimate of how long it would take for you to finish the modules, do your exams, and get certified, based on the length of the courses they provide.
What Is the Best Way to Get Google Ads Certification?
You might be tempted to look up Google Ads certification answers and simply copy and pasted what you find there, but in reality, are you learning anything that way? Of course not. If anything you're just cheating on the test, and you're cheating yourself out of an opportunity to further increase your knowledge.
To get the Google Ads certification, you can either follow Google's own Skillshop courses and learn Google Ads that way, or you can follow one of the many available Google Ads courses out there. After gaining the necessary knowledge, you simply follow the steps we outlined above.
Finally, if you're wondering what the best way to study for Google Ads certification is, there are many options: you can either follow the refreshers that Google itself provides you when you're going to take the assessment, or else you can even read from the best Google Ads blogs and refresh your knowledge that way.
Either way, there are many great resources that you can use to revise for your Google Ads certificate of choice!
Is Google Ads Certification Worth It?
This largely depends on who you ask as different marketers will give you different answers depending on their experience. However, the general consensus is that the Google Ads Certification courses are good for absolute beginners of Google Ads as they will teach you the basics for free.
Moreover, there are more benefits to having the PPC Google certification, including the following benefits:
showing prospective employers that you proactively learn new skills
it might make you a more attractive candidate to employers that know what Google Ads certificates are
it might make your manager grant you more paid marketing responsibilities, if you wish to take your career in that direction
after finishing the Google Ads certification courses, Google will share your details with big corporations to help you land a job with your certificate
having a Google Ads certificate is essential to becoming a Google Partner in the Google Partners program, where you can receive benefits from Google, like consumer insights reports
However, if you browse through the best Google Ads forums, you'll find that the Google Ads certification courses are often criticized for teaching you "Google's preferred way of using Google Ads". In other words, since Google's main source of revenue is from Google Ads, the courses often teach you to target as many users as possible, even if they are not interested in your niche.
This is obviously done with one thing in mind: to get marketers to spend as much money as possible on Google Ads. For Google, this is great. For marketers and their clients, not so much. Therefore, take the advice given to you in these courses with a pinch of salt.
Which Is the Best Google Certification?
So, after going through all of that, we've come to the question that you've been waiting to be answered: "which Google Certification is best for me?" The best Google Ads certification is the one that helps you reach your goals as a marketer. Yeah, sorry for the cheesy answer, but it's true.
Depending on your offered products, services, and the general nature of your company, you are probably going to require a different certificate. For example, if you work in ecommerce, then going for the shopping ads certificate is an obvious choice. On the other hand, if you have an app, then the app campaigns certification is something that you will definitely have to do.
However, by way of not giving you a cop-out answer, we think the best Google certifications to gain are the certificates for search ads, display ads, and video ads, as these are the most basic marketing channels in the Google Ads advertising arsenal. We would also encourage you to do any of the general certificates as well, like the measurement and creative certificates in order to improve at paid marketing in general.
Unless, of course, you want to be as complete a marketer as you can and you would like to accomplish all of the certificates, then by all means, go ahead!
Which Google Ads Certification Is Best for Beginners?
You might be tempted to just go to the Google Ads certification platform, check which one of the courses is the shortest, and apply for it, thinking the reduced duration means it's the easiest. You couldn't be any farther from the truth!
We also wouldn't recommend going for the easiest certificate either as you wouldn't be helping yourself out in becoming a full-fledged marketer. Our suggestion would be to start with the Google Ads Search Certification as this is arguably the most fundamental of the Google Ads channels out there.
Then you might want to consider doing other certificates in order to become a complete marketer.
Best Way to Prepare for Google Ads Search Certification
If you are actually considering doing the Google Ads Search Certification, there are many ways to prepare for it: Google itself will provide you with refreshers alongside the option to sit for the certification assessment. There are also many online resources that you can use to revise how to Google Search Ads.
For instance, you can listen to some of the best Google Ads podcasts, as there are may podcasts that not only take you through the Google Ads basics, but give you additional insights that might help you out when preparing for the certificate. Otherwise, there are many other resources that we have highlighted in our other articles.
FAQs
Not entirely clear? Maybe we can answer your question here:
Which Google certification is best for me?
This depends on your goals as a marketer and the nature of the marketing you require. For instance, if you work for an app company, then the app campaigns certificate is definitely important. However, all marketers should at least have the search ads, display ads, and video ads certificates.
What Google Ads certification should I get first?
We would suggest first taking the Google Ads Search Certification first as this is the most fundamental of all the Google Ads channels.
Which Google Ad certification pays the most?
The certificates themselves don't pay anything and the salary you can receive from a marketing role depends on the role itself rather than on the certificate you have.
What happens if you fail Google Ads certification?
If you fail the Google Ads certification assessment, you will have to wait one day in order to be able to retake the exam. Otherwise, there are no other consequences.
Can you finish a Google certificate in a week?
Yes, this is quite possible if you manage to make the time for it. The longest Google certificate, according to Google's own measurement, takes only 4 hours. So, if you can manage to spare 4 hours in a week, you can get your Google certification.
Is the Google Ads Search certification hard?
If you are already familiar with Google Search Ads, then you'll probably find that the exam not to be particularly difficult. However, if you're still a beginner then you might face a few difficulties. This is why it's important to properly study for the assessment!
Is Google Ads certification free?
Yes, absolutely! All of the Google Ads certifications you can find on Google Skillshop are free of charge.